With unpredictable season looming, Mel Tucker will continue to heavily rely on Zoom meetings
EAST LANSING — Not even Michigan State football coach Mel Tucker knows what form the 2020-21 season will take. 
One thing, however, is for sure: Zoom-style meetings and conferences are here to stay.
Ever since the pandemic began, Tucker and his staff have been forced to adapt to a new normal of communicating with players and staff virtually.
"Our coaches have done a tremendous job connecting with the players," said Tucker. "I didn't know what Zoom was before COVID. I think we have become Zoom experts and, initially, all of our contact was electronic and through Zoom and FaceTime. It was quite a challenge, but also a lot of fun. It wasn't just X's and O's. We were able to do some goal-setting and spend time getting to know each other and our family dynamics."
Up until this point in the offseason, on-field interactions between the newly-hired coaching staff and players have been extremely limited. This had made the virtual meetings essential in helping to install new offensive and defensive schemes with the 2020-21 season looming. With hardly any on-field instruction so far, the pandemic has provided both players and staff with a chance to really hone in on the intricacies of Tucker's new system.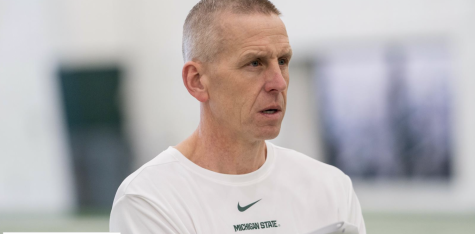 "Since the onset of COVID and the stay-at-home order, I believe that Monday we started our Zoom calls with our players and introducing our schemes on both sides of the ball and special teams," said Tucker. "We were three days a week and then we ramped it up to four days a week. Some of our coaches actually think that we were able to get more done, in terms of the teaching with scheme, than we would have been able to if we had spring ball. From the mental side of it, we were very efficient and made the most of the opportunities that we have had."
While virtual meetings provided the chance for Tucker to really open up the playbook, there have been definite drawbacks since players haven't been able to interact with position coaches heavily on the field. 
"We were able to do some strength and conditioning before COVID, and then there was the stay-at-home order, and we came back in June and our guys were working primarily with our strength and conditioning coach," said Tucker. "Our assistant coaches got a few days with them before quarantine and that was mainly just individual drill work. As of right now, there is no one who has really stuck out to me."
After having 16 athletes and four staff members test positive for COVID-19 on July 27, MSU was forced to shut down on-field walkthroughs and workouts for two weeks. That ban was lifted on Aug. 4. 
Fall camp is scheduled to begin Friday for the Spartans. Barring another outbreak, this will be the first time that the Spartans' coaches will have the ability to really interact with and coach their position groups in person. It will also be the first time that players will have the chance to stick out in front of Tucker and his staff.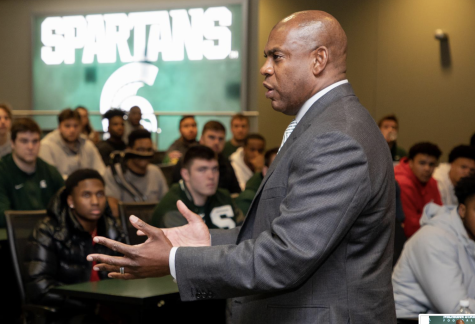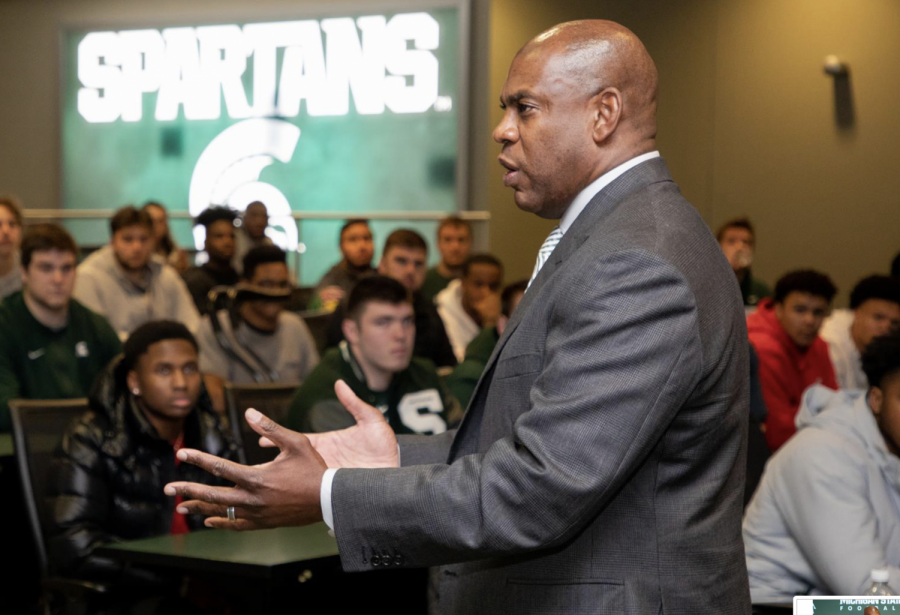 "Our players know that they have to compete, and they are going to get what they deserve and what they earn," said Tucker. "There is no room for complacency. No one really cares what you did last week. It's what have you done for me today, and that's what you're going to be evaluated on. Our players have a clean slate, and everyone is going to get a fair evaluation. I expect our guys to compete every day and show us and each other what they can do. We have enough talented football players to have the football team that I want to have."
Although formal practice is scheduled to begin Friday, don't expect a fully-padded practice right out of the gate. With the extended layoff, Tucker and his staff are planning to ramp up the pace of practice throughout fall camp gradually. The first four practices will be modified with a large variety of walkthroughs mixed in. 
Regardless of what form the season takes, Tucker's increased knowledge of technical platforms to communicate with his team is something that he is extremely thankful for. 
"It's been challenging, but it's been fun learning new ways to communicate, out of necessity, with our players and coaches," said Tucker. "I really believe that there are certain things that I've learned from this experience that will really help me moving forward in my coaching and in my personal life."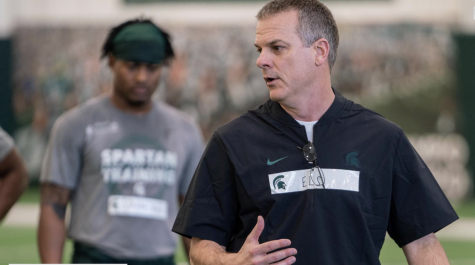 Going forward — especially if the upcoming season is delayed or cancelled — video conferencing options will continue to be a crucial part of communication between team members and coaches. Although on-field practice opportunities will ramp up shortly, the idea of a virtually-driven installation period in the offseason is here to stay.