Kenny Willekes goes from walk-on to NFL draft pick
Eric Bach, Sports Broadcast Director
April 25, 2020
Kenny Willekes' football career embodies the word "journeyman." 
The edge rusher started at MSU as an undersized walk-on, and finished as the program's all-time leader in tackles-for-loss with 51, breaking former NFL first round pick Julian Peterson's record. Willekes was a first-team All-American and the Big Ten defensive lineman of the year in 2018, and was first-team All Big Ten in 2019. 
Now, Willekes' football journey has reached the next level. He was selected by the Minnesota Vikings with the 225th overall pick in the seventh round of the 2020 NFL Draft.
Willekes was the second Spartan to be picked in this year's draft, joining Josiah Scott, who was picked by the Jacksonville Jaguars in the fourth round.
Willekes broke his leg in the 2018 Redbox Bowl, but was able to make a full recovery for the 2019 season. Some draft experts expected Willekes to declare for the draft after the 2018 season, but the injury played a large part in keeping him in East Lansing for one more year.
"Willekes is the classic overachiever," said ESPN draft analyst Mel Kiper Jr. during the broadcast of the draft on Saturday. "He's got all the intangibles, the work ethic that you want to see. He's not the most athletically gifted guy out there, and he could struggle against some of the best tackles in the world, but this is a guy that you don't bet against."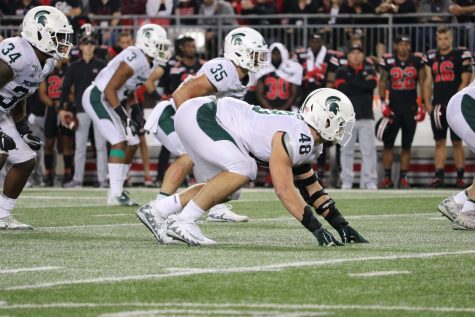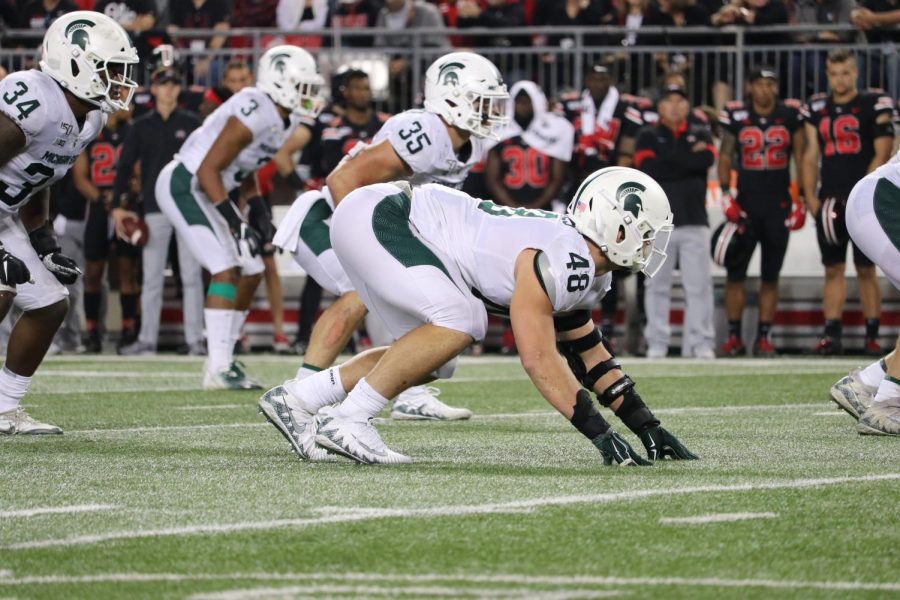 He joins a Minnesota Vikings roster that includes former Spartan great Kirk Cousins as the starting quarterback. The Vikings' defense was ranked 14th in the NFL in total defense last season. Willekes was the third defensive lineman the Vikings picked during this draft, they spent a pair of fourth round picks on edge rusher D.J. Wonnum out of South Carolina, and defensive tackle James Lynch out of Baylor.
Willekes was awarded the Burlsworth trophy in 2019, given to the best collegiate player that started his career as a walk-on.
"Throughout this journey, I've learned many life lessons," said Willekes during his acceptance speech at the Burlsworth award ceremony. "But the biggest thing I've learned is to persevere through hard times … there's going to be ups and downs, it's gonna be a roller coaster but the most important thing is if you're able to bring the work ethic and bring a positive attitude each and every day, those are the two things that you can control."
An MSU player has now been drafted in 80 consecutive drafts. Linebacker Joe Bachie, defensive lineman Raequan Williams and quarterback Brian Lewerke are other MSU players waiting to hear their names called on Saturday.
Follow Eric Bach on Twitter @ebach21, and contact him at [email protected].
This story has been updated.