MSU Telecasters' Nearly Clickbait – 4/6/20 – Basically Nothing But Corona
In the latest edition of Nearly Clickbait, hosts Rebecca Sharpe and Brett Batten – with audio tech Josh Hornstein – do their darnedest to provide smiles and laughter with the charm of Gal Gadot singing "Imagine" and the charisma of Carole Baskin!
In the first segment – Tele-Me-Everything! – Rebecca and Brett interview their guests, writer/directors Collin Higgins and Dannie Nguyen (Nearly Clickbait's regular audio tech!), on their creative journeys and unique processes!
Next, Rebecca and Brett quiz their guests on Film Loglines. As the pair battle for the crown of "ultimate pretentious film nerd", they discuss movie trailers, Stranger Than Fiction, and Quentin Tarantino.
Finally, Stayin' Relevant features Rebecca leading the group in a discussion of the COVID-19 coronavirus, and the various effects that the campus shutdown has had on MSU Telecasters, campus life, and the world itself.
For behind-the-scenes content, outtakes, and more, feel free to follow @nearlyclickbaitpodcast on Instagram!
About the Writer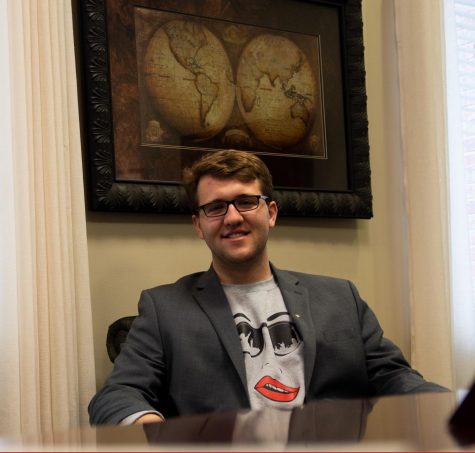 George McNeill, Assistant Operations Manager
George McNeill, a Masters student studying Communication, works as the station's Operations Manager. He prides himself on being the funniest person to have ever lived. George is an avid fan of all sorts of sound, specifically in the realms of funk, jazz, R&B and rock. Though his all-time favorites remain The Beatles and Talking Heads, he currently has a soft spot for the sounds of King Gizzard and the Lizard Wizard, Tyler, the Creator, and Mako Road. When not at the Impact, George works as a...