The Sci-Files – 4/05/2020 – Funmi Ayeni – Community Interventions for Sexual Assault
On this week's The Sci-Files, your hosts Chelsie and Danny interview Funmi Ayeni.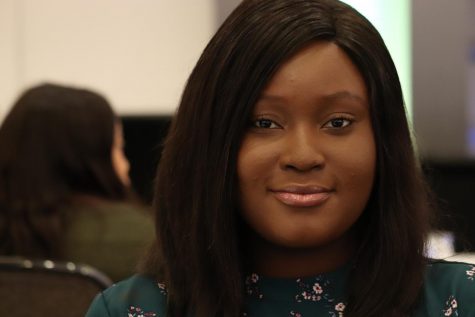 Funmi is a doctoral student in Ecological/Community Psychology at Michigan State University. Her areas of research expertise include mixed-methods evaluations of community interventions for survivors of sexual and gender-based violence, improving the community response to sexual and gender-based violence, evaluating victim service programs, and policy development. She is currently working on her Thesis study to examine the benefits of a culturally specific brief intervention for African American survivors of sexual assault.
In addition to being a graduate student, Funmi Ayeni is:
Evaluation Specialist with the Michigan Victim Advocacy Network (MiVAN);
Statewide Coordinator for the Domestic Violence Fatality Review Teams (DVFRTs) with the Division of Victim Services, Michigan Department of Health and Human Services;
Team lead for the Research, Monitoring & Evaluation, and Learning Department at STER Initiative, and Independent Research Consultant.
If you're interested in talking about your MSU research on the radio or nominating a student, please email Chelsie and Danny at [email protected] You can ask questions about future episodes here. Check The Sci-Files out on Twitter, Facebook, Instagram, and YouTube!