MSU introduces 'Satisfactory/Not Satisfactory' grading option for students
EAST LANSING — Michigan State University has implemented a satisfactory / not satisfactory option for the Spring semester officially as of Thursday afternoon. 
A source with knowledge of the decision had told WDBM Tuesday night that Michigan State University President Samuel L. Stanley Jr. was expected to implement a satisfactory / not satisfactory option for students at the university for this spring semester on Tuesday evening following a meeting with the University Council. 
Back on March 14, MSU announced that classes would move online for the remainder of the spring semester. Students will now have the option to apply for a satisfactory or not satisfactory grade instead of using the traditional 1.0 grading scale.
"MSU fully recognizes that the pandemic has created obstacles unlike any our community has ever faced," Dr. Teresa A. Sullivan, the interim provost said in an email. 
"This is particularly true for you, our undergraduate students, as the university has moved all face-to-face instruction to remote learning and the vast majority of you have had to leave campus."
Sullivan also added, "All MSU transcripts that have any grade reported for Spring 2020 semester will include a statement explaining that the COVID-19 outbreak and the university's decision to switch to remote-only instruction in the course of the Spring 2020 semester caused unusual disruptions." 
Dr. Sullivan submitted the plan to President Stanley and the University Council during Tuesday night's meeting. 
The plan says that undergraduate students who receive a 1.0 or higher in a course have the option of choosing to receive credit for the course in a "satisfactory" fashion, meaning that students receive the credit, but the numerical grade will not be calculated in the student's overall GPA. The threshold for graduate students to have that option is a 2.0 or higher.
Students will have the option for their classes to become satisfactory / not satisfactory after they receive their final grade. Students will be required to apply individually for each of their classes. 
All students will have until midnight on Wednesday, May 20 to decide about each of their courses, according to the proposed and now official plan.
Many students were petitioning for the new system across the MSU community. One petition from an MSU student to the Office of the President has more than 12,000 signatures. Central Michigan University instituted a similar system for students' grades on March 24. 
Other Big Ten schools to institute similar policies are Purdue University and the University of Michigan. Ohio State University is currently reviewing a proposal that was sent to the University Senate, according to a report from The Lantern.
You can follow Eric Bach on Twitter @ebach21. You can follow Joe Dandron on Twitter @JosephDandronMI
About the Writers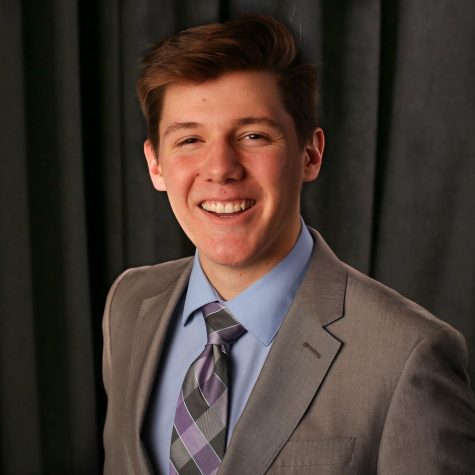 Joe Dandron, Station Manager
Joe is a junior journalism student from Montague, Michigan. Joe serves as the Station Manager for Impact 89FM after spending his sophomore and junior year as Sports Director. Joe covers primarily MSU football, cross country and track and field but fills in covering men's and women's basketball. Joe also broadcasts these sports and has a degree focus in writing, editing, and reporting.  Joe currently works at the Lansing State Journal as a news assistant covering prep sports in the Lansing area and...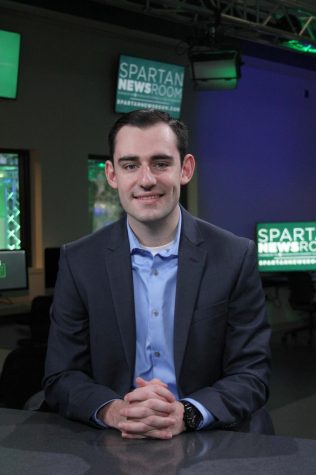 Eric Bach, Sports Broadcast Director
Eric Bach is a senior majoring in journalism with a minor in sports journalism from Coldwater, Michigan. He began at Impact as a volunteer in the spring of 2019, and was hired as the sports broadcast director in the fall of 2019. Eric is the primary MSU football play-by-play announcer for WDBM, in addition to calling men's and women's basketball for the station. He also co-hosts the Spartan Red Zone college football podcast, and has made guest appearances on the Green & White Report. Outside...