Detroit Lions: Perfect scenario mock draft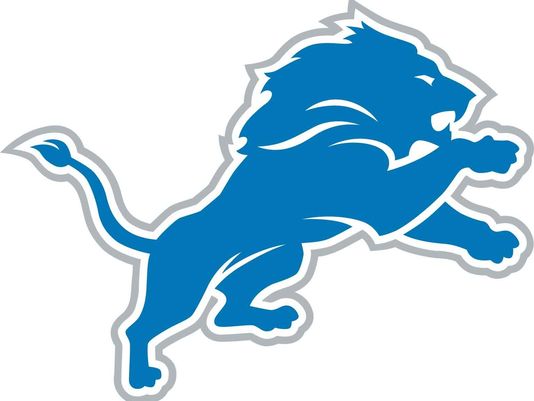 Alex McRae, Assistant Sports Director
March 17, 2020
ROUND 1
Pick 3: TRADE: Lions trade the third overall selection to the Miami Dolphins for picks 5, 26 and 39 
This third selection is one of the hardest selections to mock going forward. Ideally the Lions would love to go out, trade back and pick up a few more selections later in the draft. This dream scenario plays out ONLY if Tua Tagovailoa clears all medical waivers and the Lions are able to drum up enough interest from teams like the Carolina Panthers and Los Angeles Chargers in order to force the Dolphins to pay a handsome price to get their man. I believe this asking price for the selection of Tagovailoa isn't actually as bad as it could be for the Dolphins, as a similar move was pulled off by the St. Louis Rams in 2012 when the Washington Redskins gave up three first round picks and a second round pick to move up four spots to select Robert Griffin III. 
Pick 5: Jeffery Okudah, Cornerback, Ohio State 
Ideally, the Lions will be able to hang onto Darius Slay, signing him to a three or four- year contract with the intent of really only keeping him for two of those years. That said, the Lions defense is far from one player away from being a solid defensive unit. Enter Okudah, a guy who may be the best cornerback prospect I've seen since possibly Patrick Peterson. He's not as fast as some might have thought, running a 4.48 40-yard dash, but in no world is that slow; a sub-4.5 40-time is nothing to be scoffed at. Okudah paired with Justin Coleman and Darius Slay is an excellent cornerback room. 
Pick 26: Ross Blacklock, Defensive Tackle, TCU
With the defensive backfield now addressed, the Lions must look to the most important unit on any defense, the defensive line. The Lions have already moved on from Damon Harrison and may lose A'Shawn Robinson in free agency. Blacklock has flown up many draft boards after the combine as he tested well in almost every aspect, running a 4.9 40-time while weighing in at 290 pounds, which is impressive whichever way you cut it. He didn't put up eye-popping numbers in his final season at TCU, but they were certainly respectable. Nine tackles for loss and 3.5 sacks in 2019 partnered with a clear bill of health and his elite athleticism have the makings for an excellent every-down defensive tackle. 
ROUND 2

Pick 35: Jonathan Taylor, Running Back, Wisconsin 
While maybe not the biggest need on this roster, given the health question marks around Kerryon Johnson, the unknown of Bo Scarbrough and the quality of the talent left on the board, Taylor would be an absolute home run selection for the Lions. Entering the combine, Taylor was looking to prove doubters wrong, and by golly he did. His speed was something a lot of people looked at and questioned, so Taylor went out and ran the fastest 40-time out of any running back. 33 yards short of back-to-back-to-back 2,000 yard seasons at Wisconsin partnered with this athleticism should say all you need to know about Taylor. Running backs of this quality are very rare and the Lions would be lucky to pick him up with the 35th selection. 
Pick 39: Curtis Weaver, EDGE, Boise State 
The Lions have struggled mightily with the pass rush ever since Ziggy Ansah first was injured back in 2016. They attempted to address this need with Trey Flowers last offseason, but the Lions' pass rush was still a mess, ranking dead last in the NFL in 2019. Enter Weaver into the mix. Weaver is everything Matt Patricia loves in an edge rusher… he's hyper-productive in both rushing the passer and stuffing the run. In three years at Boise State, he racked up 34 sacks and a staggering 47.5 tackles for loss. His smaller size at only 6-foot-2 and 265 pounds actually plays into his favor here with the Lions. The Lions' 3-4 scheme may even put a guy like Weaver into pass coverage, which oh by the way, he's not bad at either, as he intercepted two passes and defended six in his time as a Bronco. For reference, in college Jabrill Peppers intercepted one pass and defended eleven. Needless to say, I think Weaver would be the ideal fit for the Lions.  
ROUND 3 
Pick 67: Logan Stenberg, Offensive Guard, Kentucky
Graham Glasgow was just given a nice contract from the Denver Broncos after the Lions let him walk in free agency.. While I in no way understand this decision by the Lions, it leaves a huge hole on the offensive line nonetheless. Stenberg may just be the same kind of dominant force that Glasgow was for a far cheaper price. A power run blocker on an offense that touted one of the most explosive running attacks in the nation in 2019, Stenberg is the definition of a mauler on the offensive front. Known as one of the meanest offensive linemen in the SEC, Stenberg may have an impact similar to former Michigan offensive tackle Taylor Lewan or former Lion Dominic Raiola.
Pick 85: Calvin Throckmorton, Offensive Tackle/Guard, Oregon 
The Lions surprised some people when they released former big time free agent Rick Wagner. While they've thrown some money at free agent Halapoulivaati Vaitai, already this offseason, one can never have too many good offensive linemen. Thus, with this selection the Lions add another hoss to their roster. Throckmorton was a four-year starter on a very respected offensive line unit while playing every position along the way. His versatility, smarts and toughness make him a perfect plug-and-play candidate for the Lions, who have struggled with injuries along the offensive front. He may not be a can't miss prospect, but he has a strong pedigree and has played well enough to warrant a selection here. 
ROUND 4
Pick 109: Troy Dye, Linebacker, Oregon 
Jarrad Davis has been awful at the inside linebacker spot since he was drafted in 2017. That's not to say that he doesn't have a spot on this roster, but I think he may be more valuable as an outside linebacker/edge rusher. Thus, this leaves a hole at the inside linebacker spot. Dye may just be the perfect guy to fill that spot, as a guy who is the definition of productivity. In four years at Oregon, he totalled 391 tackles, 41.5 of those for a loss. He's not a great pass rusher, as he never surpassed his high watermark of 5.5, which he set as a freshman. Where he falls short in the pass rushing game, he makes up for in the passing game. In each season in Eugene he intercepted at least one pass for a career total of five, and he also has 14 career passes defended. He could be an immediate starter in a weak linebacker room.
ROUND 5
Pick 149: Amik Robertson, Cornerback, Louisiana Tech 
Last, but far from least, is the second cornerback the Lions select in this draft. As the future of the relationship between the Lions and Darius Slay is very much in question, the Lions hedge their bets by adding another dynamic corner from a smaller school, a guy that has been nothing short of invaluable to his university's program. Robertson is relatively undersized, as he only stands at 5-foot-9 and weighs about 185 pounds. Similarly to Proche, what Robertson lacks in stature, he more than makes up for with production. In his three years in Ruston he racked up 184 tackles, 23 of those for loss, 14 interceptions (three of which were returned for touchdowns) and 34 passes defended. He plays with a physical edge that is very rare from a cornerback, let alone one that stands at 5-foot-9. If Robertson is available at this point in the draft, the Lions should sprint to the podium 
Pick 167: James Proche, Wide Receiver, SMU 
The Lions suffered injuries across the board in 2019, there were a few areas that the production drop off was more noticeable than at the wide receiver position. Marvin Jones is going to be turning 30 in the coming months and hasn't finished a complete season since 2017, Danny Amendola is 34 and will be 35 in November and Kenny Golladay is up for a new contract very soon and may even hold out this offseason. Thus, the Lions are going to be desperate for depth at the wide receiver position. The perfect guy for this role is Proche from SMU, one of the most productive wide receivers in the college game the last few seasons. With the obscene amounts of depth at this position in the 2020 draft class, a guy that doesn't really stand out physically, at only 6-foot and about 195 pounds, may fall down to the fifth round. Proche was hyper-productive at SMU. In his last two seasons as a Mustang he caught 204 passes for 2,424 yards and 27 touchdowns. Filling out a roster with veteran college guys like Proche is exactly how you build a winning football team. 
ROUND 6
183: Cole McDonald, Quarterback, Hawaii 
I believe that McDonald could potentially be the Gardner Minshew-type pick of the 2020 NFL draft. McDonald is a guy who, in his two years as a starter at Hawaii, threw for over 8,000 yards and 69 touchdowns while rushing for over 700 yards and tallying 11 touchdowns. These numbers are incredibly impressive regardless of the fact he played in the Mountain West. In no way is this a guaranteed pick, but the Lions' quarterback room behind Matthew Stafford is objectively weak, even with the addition of Chase Daniel. McDonald is certainly a wildcard pick, but in the long run he could be a home run. 
ROUND 7
236: Joseph Charlton, Punter, South Carolina 
It looks like the Lions are gearing up to move on from long time punter Sam Martin this offseason. With that said, it's more likely than not that the Lions will take a stab at a punter in the draft as the price tag of a punter in the seventh round is going to be substantially cheaper than most other options available. Charlton was a three-year starter for the Gamecocks and is as good a prospect as any in this class. In each of his three seasons in Columbia his average yards per punt and his net punting yards increased. I'm not a punting expert but Charlton is certainly a solid prospect.
Alex McRae is a reporter for Impact 89FM WDBM who primarily covers football. Follow him on Twitter at @amac595.