MSU Telecasters' Nearly Clickbait – 3/15/20 – The Quest For More Water
Nearly Clickbait returns to fill the quarantine-sized hole of content left in the wake of COVID-19, brought to you by hosts Josh Hornstein & George McNeill and audio tech Dannie Nguyen!
In the first segment — Tele-Me-Everything! — Josh and George interview their guests on the creative process behind Turn, MSU Telecasters' dramatic anthology series, featuring producers Ellison Winterstein & Ara Adeniji and writer/director Daniel Isabella!
Next, Josh and George take on Mistakes in Film with a retrospective analysis of the goofs in film that make you wonder how they made it through a production process! It also provides further insight into the process of production and post-production; how to establish eye-lines, maintain continuity, and so on.
Finally, Josh leads the group on an intrepid and highly-improvised text-based adventure through A.I. Dungeon, which features some lovely acting and editing, and a particularly riveting performance from Ellison.
For behind-the-scenes content, outtakes, and more, feel free to follow @nearyclickbaitpodcast on Instagram!
About the Writer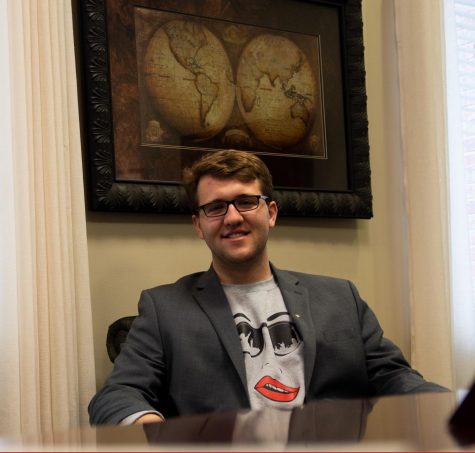 George McNeill, Assistant Operations Manager
George McNeill, a Masters student studying Communication, works as the station's Operations Manager. He prides himself on being the funniest person to have ever lived. George is an avid fan of all sorts of sound, specifically in the realms of funk, jazz, R&B and rock. Though his all-time favorites remain The Beatles and Talking Heads, he currently has a soft spot for the sounds of King Gizzard and the Lizard Wizard, Tyler, the Creator, and Mako Road. When not at the Impact, George works as a...