Schabath: 3 Takeaways from MSU's win at Penn State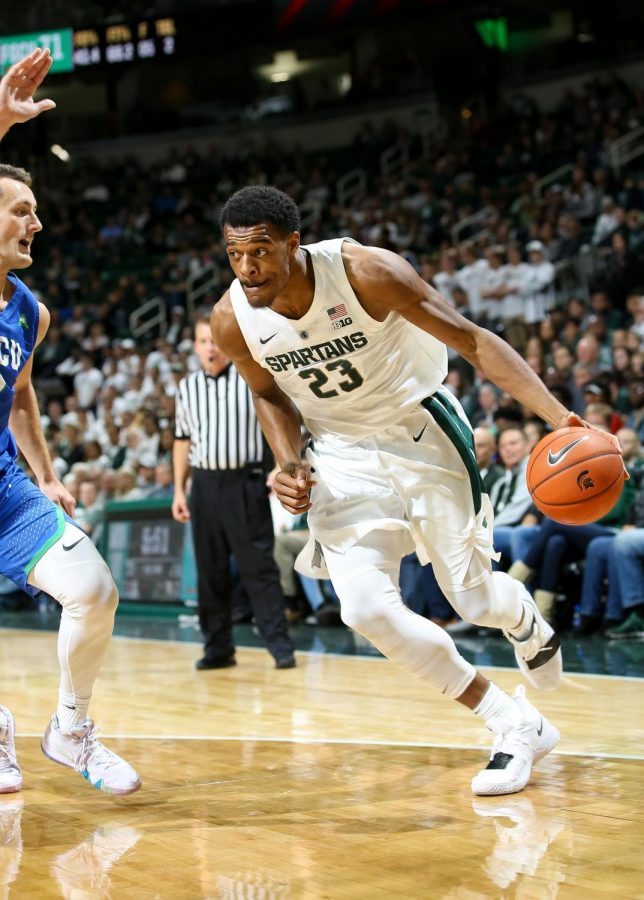 STATE COLLEGE, PA – As the shot clock dwindled down, Cassius Winston drove on his defender and put up a floater that held on the rim hesitantly before dropping in. Penn State coach Pat Chambers called a timeout and anyone watching the ESPN broadcast saw what happened next.
Tom Izzo and Winston went at it. As assistant coaches and teammates alike tried to calm the head coach and senior point guard down, the two were visibly upset with each other. Words and scowls were exchanged, and based on the demeanor of the Michigan State bench, it would've been easy to assume the Spartans were losing. Yet they found themselves up by six just minutes after being in deep trouble (down fifteen points) in a very hostile environment.
Izzo and Winston often share, as Dan Dakich so eloquently put it, "creative differences." And that may be a reason they are one of the greatest player-coach tandems in Michigan State and college basketball history.
Let's take a look at three takeaways after Michigan State's win at Penn State.
January, February, Izzo
Yes, it's only March 3rd and the Spartans have been playing phenomenally for a couple of weeks now, but you get the idea.
On Leap Day, just hours before the month of March officially began, Izzo already had his team in postseason form. The Spartans dominated on the road at Maryland in the best win of their season and it looked like they were ready to make another "Spartan-esque" run in March. All of those thoughts flew violently out of the window after the first half against Penn State on Tuesday.
The Nittany Lions lit up Michigan State for a whopping 10 three-pointers in the first twenty minutes. At one point Penn State led the Spartans 41-22 midway through the first half. Just when it looked like Michigan State could cut the deficit to single digits before the half, Penn State forced a turnover and knocked down a three on the other end. The Nittany Lions went into the locker room with a 15-point lead and everything on their side. Everything except Tom Izzo.
After a quality home win against Iowa last Tuesday and their best performance of the season at Maryland on Saturday, Izzo proved Tuesday night why he is one of the best coaches in the sport. He willed his team back from a 15-point halftime deficit to quickly take its first lead of the game with 14:32 remaining in the contest. Minutes after being down and (almost) out, Izzo kept his cool and coached a tremendous second-half that led to Michigan State's next step towards a Big Ten title.
Izzo held his cool and never backed down from a Penn State team who was desperately trying to prove themselves as contenders in the Big Ten. He has proven time and again that he knows what it takes to win late in the season. The win at Penn State was just another reminder of that simple fact.
Basketball is a game of runs
One of the most obvious (and kind of annoying) cliches in the sport is that it's a "game of runs." And yet, it rang true once again Tuesday night.
Penn State stymied Michigan State in the early part of the game, jumping out to a quick 10-2 lead that included two three-pointers and two dunks.
The Nittany Lions would continue their scoring onslaught throughout the first half, going on a 21-7 run that would set up their 15-point halftime lead. Penn State's biggest contributor to their dominant first half was their three-point shooting. Shooting 10-17 from behind the arc often leads to good things and for Penn State, it sure did. They shot the ball at an unbelievable rate, but a lot of times in basketball, water finds its level. (More on that later)
In the second half, the Spartans were the ones to put on their track shoes and start running. Michigan State opened the half with a 22-5 run of their own and quickly jumped out to a lead. As for Penn State? Their water found its level as they went 0-13 from behind the line and were unable to manufacture any scoring that resembled their first half.
Michigan State was able to capitalize on the Nittany Lions' offensive ineptitude in the second half. The Spartans tightened up their off-ball defense, chased shooters off the three-point line, and were able to get downhill effectively on the other end of the floor.
Michigan State just bought themselves a much better seed in March
With the win at Penn State on Tuesday night, Michigan State snagged their third straight Quad 1 win, two of which came on the road. They shot up eight spots in the AP Poll from No. 24 to No. 16 after the wins against Iowa and at Maryland. With the win at Penn State, that number will only improve.
Although the Spartans were only the second team since 1968 to drop out of the AP Top 25 after being the pre-season No. 1, they have played like that pre-season ranking of late. By doing one of the most valuable things in college basketball: win on the road.
Michigan State is now ranked No. 6 on kenpom.com and No. 7 in the NET rankings. Numbers-wise they are one of the top teams in the country and, as the saying goes, "men lie, women lie, numbers don't."
The committee strongly values a team's ability to travel and win away from home. That's one of the biggest reasons The NET Rankings were developed, to add value to a team's resume that is able to win on the road.
With the past two wins at Maryland and Penn State, regardless of what happens on Sunday against Ohio State at the Breslin Center, Michigan State likely just bumped up to the 3-seed line in the NCAA tournament. If the Spartans can win out through the rest of the season (including the Big Ten Tournament) they will even have an argument for a 2-seed. It all depends on what happens moving forward, but for Michigan State, they are in the best position possible right now. They control their own destiny.
About the Writer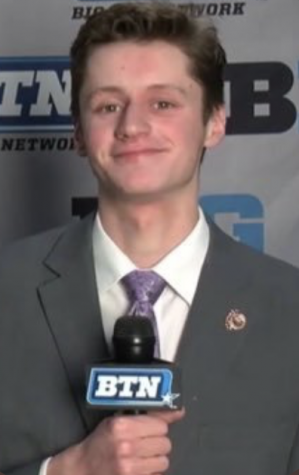 Brendan Schabath,
Brendan is a sophomore journalism major and general assignment reporter who covered men's and women's basketball in addition to football for the Impact last season.