MSU Telecasters' Nearly Clickbait – 2/29/20 – I Love Oscar Nominee Eminem!
MSU Telecasters' Nearly Clickbait is back, brought to you by Rebecca Sharpe & Brett Batten with new host Josh Hornstein and audio tech Dannie Nguyen!
In the first segment — Tele-Me-Everything! — Josh Hornstein, having killed host George McNeill and taken his place, reveals himself! He also interviews our guests, producer/writer Noah Bosch and writer Dylan Burg about their experiences in creative production.
Next, Brett takes on Pitch Graveyard with a lost Beaumont Bulletin script titled "Bird Scooters" — the first script written by Dylan Burg — and a Giraffe House script, "Sexy Sax!"
Finally, Rebecca leads an impassioned Oscars 2020 discussion for Staying Relevant, during which everyone mispronounces Klaus, debates Eminem's interesting performance, and defends the VFX department behind Cats!
For behind-the-scenes content, outtakes, and more, feel free to follow @nearyclickbaitpodcast on Instagram!
About the Writers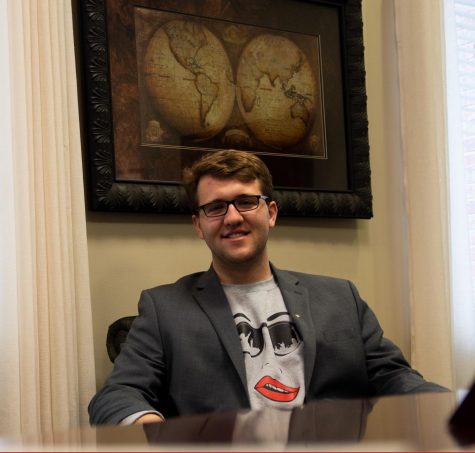 George McNeill, Assistant Operations Manager
George McNeill, a Masters student studying Communication, works as the station's Operations Manager. He prides himself on being the funniest person to have ever lived. George is an avid fan of all sorts of sound, specifically in the realms of funk, jazz, R&B and rock. Though his all-time favorites remain The Beatles and Talking Heads, he currently has a soft spot for the sounds of King Gizzard and the Lizard Wizard, Tyler, the Creator, and Mako Road. When not at the Impact, George works as a...