Three takeaways from MSU's 78-70 win over Iowa
EAST LANSING — Cassius Winston went into the locker room at halftime of Tuesday's matchup vs. Iowa with just one point, two turnovers, and was 0-for-3 from the floor. The senior guard, despite his terribly slow first half, still found his team down by just six points at the break. In that locker room, something clicked for Winston, and the second half he was about to have would be one to remember. 
The Spartans battled back throughout the entire second half against a very good Hawkeyes team. With 13:36 left in the game, Winston buried a 3-pointer that would cut Iowa's lead to just two. The Spartans never looked back. From the time Winston knocked down that jumper to the time the Spartans regained a 63-61 lead, they never trailed the Hawkeyes by more than three points. Once the Spartans did get the lead with 4:17 to play, they never gave it back and won 78-70. 
This was a very telling win and one that might just signify that Tom Izzo's team has turned the corner. If so, it has done so at the perfect time. Let's take a look at a few key takeaways from Michigan State's home win on Tuesday. 
Michigan State is dangerous when three players score in double digits
This season, Michigan State is 15-3 when any three players reach double digits in scoring. The Spartans have struggled to find that consistent third scorer all season. However, when that player does show up, great things happen. 
The most consistent player to reach double digits this season not named Cassius Winston or Xavier Tillman is Aaron Henry. When the ball is tipped every night, Henry is the main threat to opposing teams to have a big night. If he gets going, the Spartans have a good chance of running away with a W.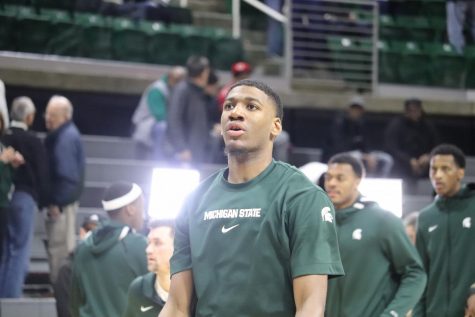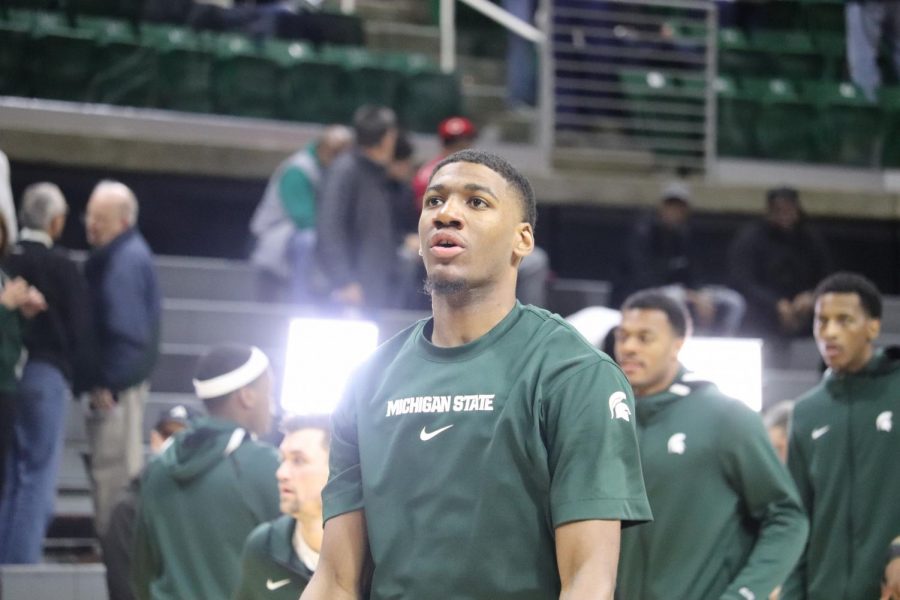 Some nights, though, Henry isn't there and needs to be picked up by another dangerous scorer in Rocket Watts. 
Rocket Watts is becoming the player everyone so desperately hoped he would be
There was a lot of hype around Watts' commitment to Michigan State last year. The No. 33 recruit per ESPN's Top 100 list arrived in East Lansing with not only a lot of hype but high expectations as well. Watts hadn't lived up to those expectations until just recently. 
In the first game of the season at Madison Square Garden against then-No.2 Kentucky, Watts was unbelievably forgettable. He finished with zero points and three turnovers in a seven-point loss. 
It wasn't until Michigan State's embarrassing 71-42 loss at Purdue that Watts scored in double digits against a Big Ten opponent. It was also the first game in the entire season that Watts led the Spartans in scoring. It was the absolute wrong day for him to have his breakout game. 
After that loss, Michigan State would not get much better. The Spartans would only win three of their next seven games, and after a three-game losing streak, Izzo and his squad found themselves in Champaign, Ill. for a make-or-break game. The Spartans were either going to fight back and be a Big Ten contender, or roll over and let this season slip away. Watts was not going to roll over. 
Watts went OFF for 21 points to lead all scorers, including a flurry of late-game buckets that propelled the Spartans to an emotional and emphatic win. Watts didn't just score 21 points, though, he did it on his shoulders. He carved up the defense and exposed defenders. He elevated his game and resembled an offensive threat that Michigan State desperately needed. 
Against Iowa, he did it again. 
Watts was a major offensive threat and was able to spread the floor and move Iowa's defense in ways that led to other Spartans getting open as well. Watts ultimately didn't have the highlight game out of all Spartan players, but he was, again, the exact remedy Michigan State needed in a game that could make or break its season. 
Cassius Winston's blood is that of champions
Winston's first half performance on Tuesday was one of the more forgettable ones of his career, contributing just one made free throw to go along with three turnovers and four rebounds. Still, his team was only down by six. 
Coming out of the break, Winston was firing on all cylinders. He opened the half with an immediate 3-pointer just 30 seconds into the second half. That three would spark a 19-point second half performance in which Winston went 4-for-5 from deep, racked up five assists, and knocked down a couple of late free throws to seal the win for Michigan State. 
Ever since Winston was a freshman on the varsity team at U of D Jesuit High School in Detroit, he's had an innate ability to take over games and make them his. His mark is forever stamped on numerous games throughout his basketball career. 
When the going gets tough, Winston gets going. He did that again vs. Iowa, on a night where it would've been much easier for him to let go and stay in the shadow of his teammates. He's done that this entire year, one of the hardest years he will ever go through in his life. 
Cassius Winston is one of the greatest Spartans to ever journey through East Lansing, and whether he brings home a national championship or not, he's already a champion at life.
Brendan Schabath is a general assignment reporter for Impact 89FM WDBM. Follow him on Twitter at @Bschabath3.