Spartans look to snap four-game losing streak at Northwestern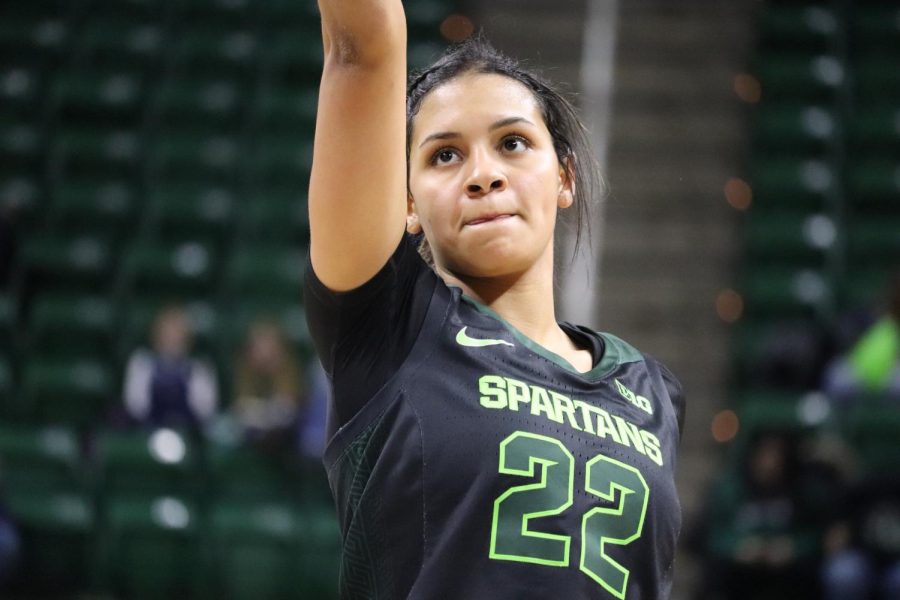 Nathan Stearns, Women's Basketball/Field Hockey Beat Reporter
February 9, 2020
EAST LANSING — The Michigan State Spartans will be looking to snap a four-game skid when they travel to Evanston to take on the No. 21 Northwestern Wildcats on Monday at 9 p.m.
On Jan. 23, the Spartans faced off against the Wildcats at the Breslin Center, as winners of their last three, including a monumental road victory over Rutgers. Northwestern would hand the Green and White their first home loss of the 2019 season with a 76-48 drubbing over MSU.
The duo of Lindsey Pulliam and Veronica Burton combined for 44 points and 13 rebounds against MSU two weeks ago. Abbie Wolf also had a strong contest against the Spartans with 14 points and nine rebounds (six offensive). 
Since the Northwestern smackdown, the Spartans have not been the same. They have lost each of their last four games by double digits, including a 94-53 whopping at the hands of Maryland on Monday.
Because of their recent struggles, the Green and White have dropped to 11th in the standings in the Big Ten. Only Wisconsin, Illinois and Penn State have worse records on the season in conference. The good news for MSU is that it finishes off the regular season by traveling to Illinois and hosting Penn State.
Injuries have been a thorn in the side of the Spartans all season, but over the last few games, the wheels have completely come off. Shortly after Mardreika Cook was ruled out for the season with an Achilles tear, sophomore Tory Ozment sustained a severe concussion vs. Purdue, and as a result was unable to suit up against Maryland. Her future status is unknown.
The status of Taryn McCutcheon will also be worth monitoring, as the senior guard was taken out of the Maryland contest in the second half. She would not return in the contest.
A loss of McCutcheon would be a devastating blow for a team that has struggled to find its identity all season. She has served as the heart and soul for the Green and White all season.
Nia Clouden has struggled from the floor mightily over the last four games for MSU. Clouden managed 17 points against Maryland, but it took her 15 shots. She finished with a poor 4-for-15 mark from the floor. Over her last four games, the Owings Mills native is only shooting a tick above 25% from the field.
Northwestern will enter Monday night's duel with an excellent 19-3 mark on the season. The conference season has been a resounding success, as the Wildcats have amassed a 9-2 record in conference that is good enough for third in the Big Ten. The Wildcats are only a half-game out of first place, as Iowa and Maryland both sport 10-2 marks. 
Slowing down Pulliam will be key for MSU if they wish to have a chance late against Northwestern. Pulliam is averaging a hefty 19.1 points per game for the Wildcats. Abi Scheid, Wolf and Veronica Burton also have season averages in double figures for Northwestern.
With their NCAA tournament hopes officially crushed, the Spartans only have their pride and a possible WNIT berth to play for going forward. A win over Northwestern on Monday would not move the needle significantly, however it would allow MSU the chance to tie Minnesota and Nebraska in the standings and position themselves for a possible at-large WNIT bid. 
One thing is for sure. With only seven games left in the regular season, the Green and White still have plenty to play for. If MSU can perform like it did against Rutgers on the road three weeks ago, things could get interesting late in Evanston.
Nathan Stearns is a women's basketball and field hockey beat reporter for Impact 89FM WDBM. Follow him on Twitter at @NathanStearns11.
About the Writer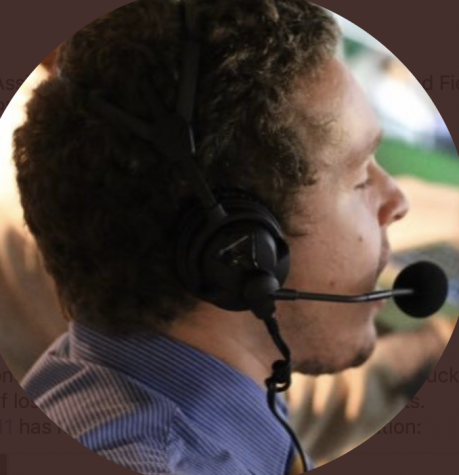 Nathan Stearns, Sports Editorial Assistant
Nathan is a junior journalism major who serves as sports editorial assistant for Impact 89FM. He primarily covers football along with men's and women's basketball at Michigan State.