The Sci-Files – 02/02/2020 – Mustafa Ahmadzai– Brain of The Gut
Hang on for a minute...we're trying to find some more stories you might like.
On this week's The Sci-Files, your hosts Chelsie and Danny interview Mustafa Ahmadzai.
Mustafa is in the dual degree DO/Ph.D. program at MSU, which enables him to blend his love for understanding disease mechanisms with a desire to directly affect patient care. Currently, Mustafa studies the enteric nervous system or "brain of the gut" in the laboratory of Dr. Brian Gulbransen. The enteric nervous system is composed of millions of nerve cells that regulate digestion, absorption, and motility independently of the brain. These neurons are in turn supported by populations of cells called enteric glia.
A major hypothesis of the Gulbransen lab is that alterations in enteric glia are involved in many functional bowel diseases like irritable bowel syndrome (IBS), chronic constipation and pseudo-obstruction. Using genetic models, Mustafa can "see" in live-time how neurons and glia communicate with each other under healthy and disease conditions. In this way, Mustafa hopes that his research will shed light on the role of enteric glia in functional gastrointestinal diseases. Mustafa has authored several primary publications and 2 book chapters and has presented at national conferences in both Canada and the USA.
If you're interested in talking about your MSU research on the radio or nominating a student, please email Chelsie and Danny at scifiles@impact89fm.org. Check The Sci-Files out on Twitter @SciFiles89FM and Facebook!
About the Writers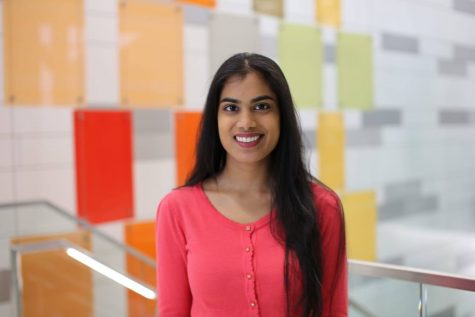 Chelsie Boodoo, The Sci-Files Host
Chelsie is a Biomedical Engineering Ph.D. student at Michigan State University. She studies what happens when the bladder is overstretched. Specifically, she is curious about what happens to the extracellular matrix and the metabolism of the cells after they are stretched. She co-hosts an Exposure Series, The Sci-Files with Daniel Puentes. Together they explore the different topics that graduate students study on The Sci-Files at WDBM.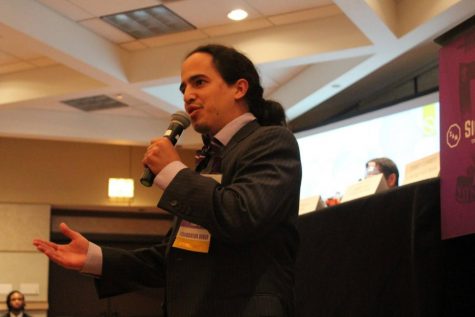 Daniel Puentes, The Sci-Files Host
Daniel is a graduate student in the Department of Physics and Astronomy, where he does research at the National Superconducting Cyclotron Laboratory. His research involves measuring the mass of radioactive nuclei, and how it can tell us how protons and neutrons are arranged inside of a nucleus. This research also helps scientists understand how the elements were created in different stellar environments! At WDBM, he and Chelsie Boodoo co-host The Sci-Files.