MSU students hold vigil to honor Kobe and Gianna Bryant
EAST LANSING — On Tuesday at 8 p.m., Michigan State University students gathered around the famous painted rock on the bank of the Red Cedar River to remember and celebrate the lives of Kobe Bryant, his daughter Gianna and seven others who tragically lost their lives on Sunday morning in a helicopter crash in Calabasas, California. 
Brothers of Kappa Alpha Psi fraternity at MSU helped organize this memorial service to honor a national icon and the victims involved.
Rashaun Sanders, a brother of Kappa Alpha Psi said, "This event was organized because we know a lot of people (in the community) were affected by the loss of the nine people, including Kobe Bryant, that died in the helicopter crash this Sunday."
"You don't have to be a basketball fan to be a Kobe fan," commented Sanders… and he is absolutely right.
Bryant not only dominated his favorite sport, but he also transcended the realm of professional basketball and touched the lives of people everywhere at every age, even if they did not follow the NBA. 
Bryant fueled the mind and inspiration of many by educating the world of his "Mamba Mentality". The "Mamba Mentality" did not just apply for sports as it did for him. For many, it was a teaching that applied for everything. He believed that it didn't just take talent to be the best; it demanded hours of hard work and dedication to become the absolute best version of oneself and to not settle for anything less.
"The biggest thing that Kobe influenced me (in) was the Mamba Mentality aspect," MSU senior Seth McKinstry said. "That goes beyond the basketball court, that goes on with life."
"The way he (Kobe Bryant) lived life, is the way I want to live life now as an adult."
To many, Bryant was more than just an NBA champion and superstar. He was a real-life superhero and an example of a great father. Bryant inspired the lives of athletes, actors and the entire world.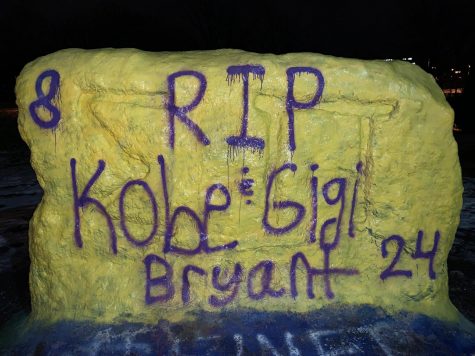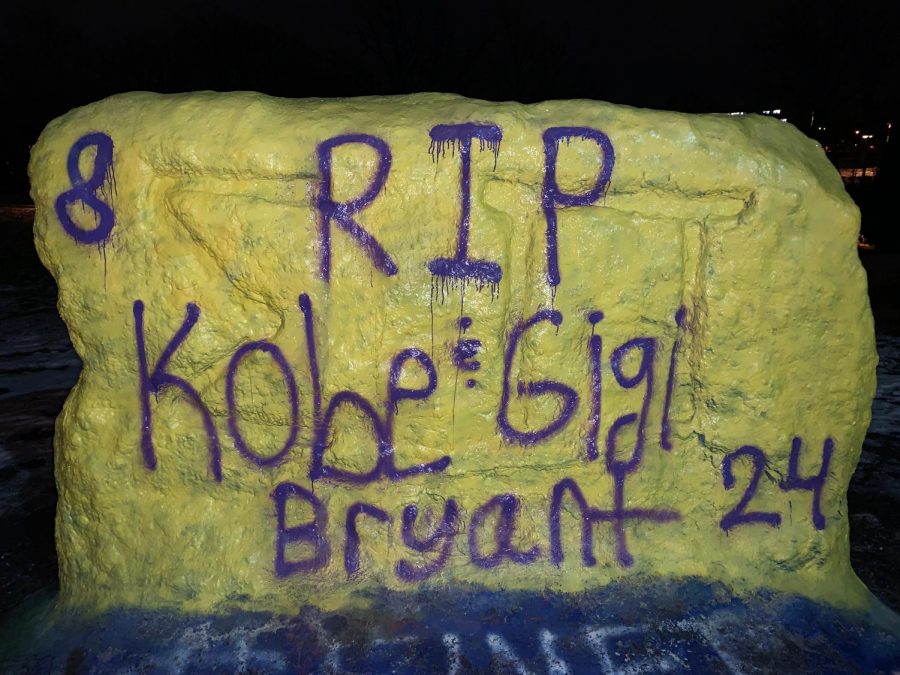 Fans around the world mourned his death and that of his 13-year-old daughter, Gianna Maria-Onore "Gigi" Bryant. Gianna had dreams and aspirations of carrying on her father's legacy onto college basketball, and one day the WNBA. 
Kobe and Vanessa Bryant together have four daughters: Natalia, 17, Gianna, 13, Bianka, 3, and Capri who was born last summer. Bryant, a loving father, cared for his children and his family more than anything.  
"Kobe died doing the one thing he loved more than basketball, and that was being a father to his daughters," McKinstry said. "And that is something I'm going to carry with me for the rest of my life."
To the current students of MSU, many consider Bryant to be their generation's Michael Jordan. Students and basketball enthusiasts spent countless hours watching Bryant win multiple international titles with team USA and five NBA championships with the Los Angeles Lakers, where he spent 20 seasons as a professional. 
"Kobe touched the hearts of people in a way no one can understand. It's almost like we lost a relative," one student claimed. 
Tonight, MSU students shared their favorite memories of Kobe Bryant and although he may be physically gone from this Earth, his incomparable legacy will live on forever.
Contact Luca Melloni at [email protected]. Follow him on Twitter @mellonluca.