Spartans overcome loss of Winston, defeat Western Michigan
EAST LANSING – What was slated to be a routine non-conference game against Western Michigan quickly turned into a test when Michigan State coach Tom Izzo revealed during his pregame radio show that senior point guard Cassius Winston would be a game-time decision due to injury.
The reigning Big Ten Player of the Year Winston was nursing a bone bruise he suffered in practice Friday, he would miss Sunday's game against the Broncos. But this would not deter the No. 14-ranked Spartans, as MSU would cruise to a comfortable 95-62 victory at the Breslin Center.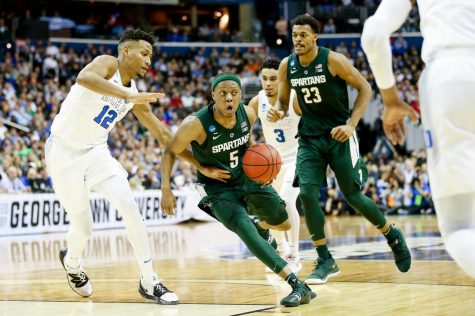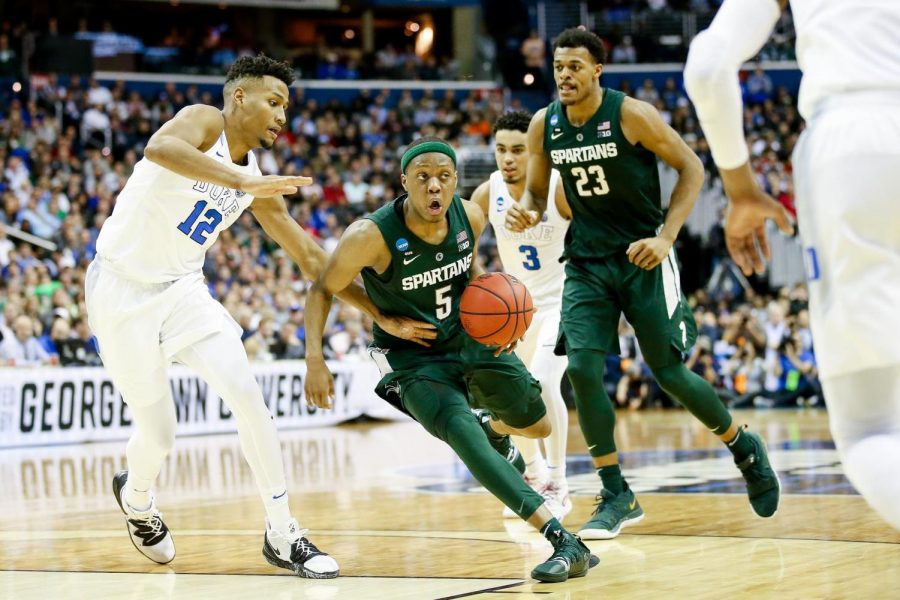 "He just kind of dribbled and stopped, and he's got a bone bruise," Izzo said on Winston's injury. "There's nothing structurally wrong, he probably could have 80% played, I just had to make a decision. It was good for him to be on the bench, he realized some things that we were complaining about. I'm hoping he'll be ready to practice tomorrow."
Sophomore Foster Loyer would start in Winston's place, scoring the game's first points with a 3-pointer just 12 seconds into the contest. Points would then become hard to come by, and the crowd grew restless as the Winston-less Spartans trailed 14-8 with 14:33 remaining in the first half.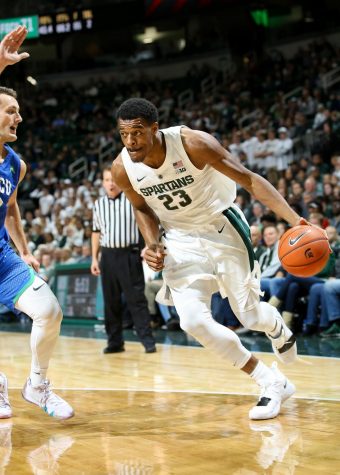 The tide would quickly begin to turn, with the Spartans sustaining a 25-0 run to put the game out of reach early. A number of players contributed to the success, but in particular Xavier Tillman, who posted 10 first-half points to go along with seven rebounds.
Winston's surprise injury did not show on the scoreboard after one half, as the Spartans held a 48-24 lead headed into the break. A 44% first-half shooting mark paced MSU, as well as 13-of-14 shooting from the free throw line. Sophomore Aaron Henry pitched in with nine points in the half, Gabe Brown and Kyle Ahrens each also contributed six.
Western Michigan was unable to earn a trip to the free throw line in the first half, also shooting just 2-of-14 from 3-point land. After a strong defensive showing and a number of players getting involved on offense, MSU set the bar high headed into the second half.
After opening the second half with another strong run, this time an 11-4 burst, MSU built the deficit too high for Western Michigan to overcome, as the home team led 59-27 with just over 14 minutes to play in the game. The hole would prove to be too much for the Broncos, as MSU cruised to a win in its final non-conference game of the season.
"I was very disappointed during the last five minutes of the game," Izzo said. "We have some bigs and we're very young, they have to play. I made a big point of how they need to be physical and run up and down, that was embarrassing today. It's going to be a bad day tomorrow for those bigs."
MSU was led by a career-high 16 points and six assists from Loyer, along with 15 points each for both Tillman and Henry. Ahrens also contributed 12 points, and Rocket Watts added nine points in his return from a lingering stress reaction in his leg. It was his first game since appearing against Duke.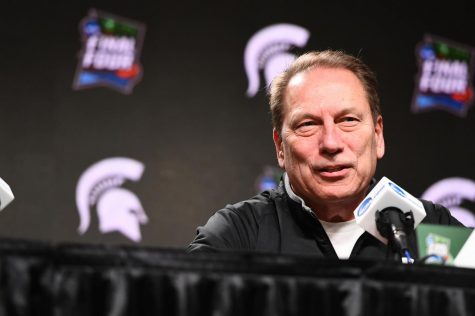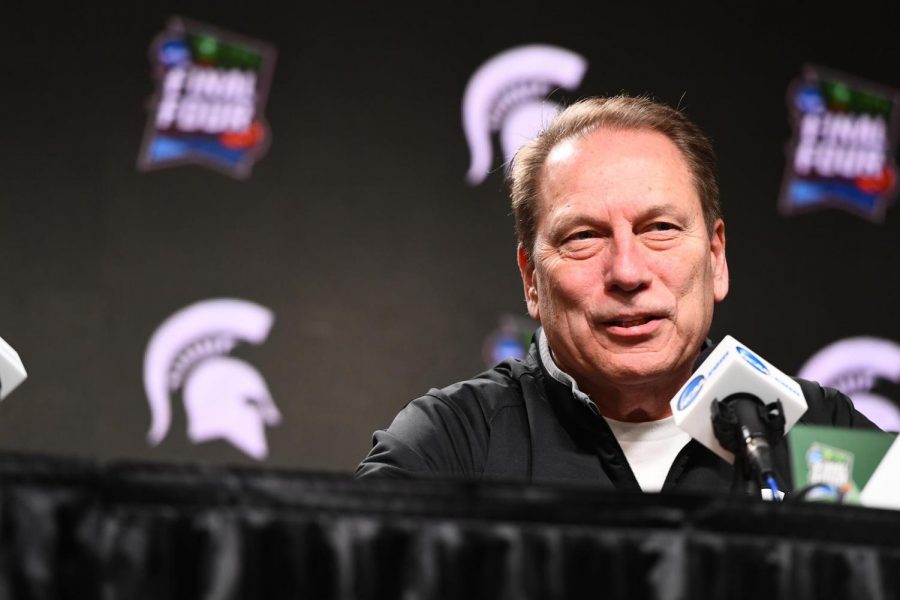 "Aaron Henry has really taken some steps forward the last couple games and the last couple practices. Xavier Tillman, we wanted to go inside to him and when we did he scored. Foster [Loyer] played very well, but both my point guards struggled on the defensive end."
Michigan State now looks forward to conference play, as the team is set to take on Illinois Thursday night at the Breslin Center and Michigan the following Sunday.
Contact Luke Sloan at [email protected] Follow him on Twitter @LukeSloan_7.