MSU Telecasters' Nearly Clickbait – 12/19/19 – Let's Make A Podcast!
MSU Telecasters — MSU's largest student filmmaking studio organization — partners with Impact 89FM for a new exclusive entertainment podcast: Nearly Clickbait! The pilot episode features hosts George McNeill, Brett Batten, and Rebecca Sharpe.
In the first segment — Tele-Me-Everything! — George interviews executive producers Megan Paladino and Amanda Hackbardt, who talk about MSU Telecasters and their on-set experiences, perspectives towards video production, and how they foster community.
Next, the Pitch Graveyard segment features old concepts and sketches that, for one reason or another, were never produced as videos; Brett and the group breath new life into these pitches as brand-new audio productions!
Lastly, in an attempt to market their podcast as broadly as possible, Staying Relevant discusses the larger media industry. Rebecca leads a lengthy discussion on the topic of surreal and strange movies, such as "Tusk" and "Sorry To Bother You".
About the Writer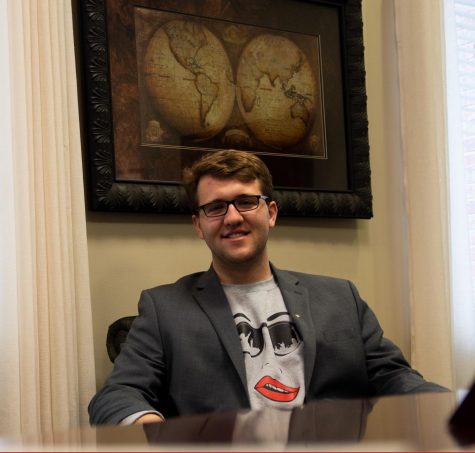 George McNeill, Assistant Operations Manager
George McNeill, a Masters student studying Communication, works as the station's Operations Manager. He prides himself on being the funniest person to have ever lived. George is an avid fan of all sorts of sound, specifically in the realms of funk, jazz, R&B and rock. Though his all-time favorites remain The Beatles and Talking Heads, he currently has a soft spot for the sounds of King Gizzard and the Lizard Wizard, Tyler, the Creator, and Mako Road. When not at the Impact, George works as a...