The Sci-Files – 12/15/19 – Alyssa Logan – Horse Bone Health
Hang on for a minute...we're trying to find some more stories you might like.
On this week's The Sci-Files, your hosts Chelsie and Danny interview Alyssa Logan.
Alyssa is a first-year Ph.D. student studying Equine Exercise Physiology in the Spartan Equine Research Lab under Dr. Brian Nielsen. In May she completed her Master's with the Spartan Equine Research Lab as well. Her research uses calves as a model for young horses. During her Master's research, she was able to determine that sprinting an otherwise confined animal 71m at least once weekly for 6 weeks, increased the strength of the large bone of the front limb by over 20%.  On the other hand, young calves that were confined for 6 weeks did not experience the heightened bone strength that the exercised calves did, and had weaker bone strength.
This information greatly impacts the racing industry, as when young animals begin training they are brought in off pasture and kept in stalls. Up until training, these animals were kept on pasture and had ubiquitous opportunities for stimuli to the bone. During early training, young horses are exercised slowly, and not afforded opportunities for bone-stimulating sprints. Unfortunately, when horses are confined with no opportunities to sprint, the incidence of musculoskeletal injuries increases. Adding short sprints at least once per week can aid in counteracting the incidence of these injuries. Overall, the majority of the research in her lab aims to determine how to manage horses in a way that prevents injuries and allows them to be the best possible athlete they can be.
If you're interested in talking about your MSU research on the radio or nominating a student, please email Chelsie and Danny at scifiles@impact89fm.org. Check The Sci-Files out on Twitter @SciFiles89FM and on Facebook!
About the Writers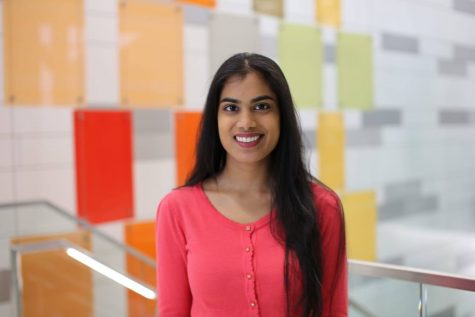 Chelsie Boodoo, The Sci-Files Host
Chelsie is a Biomedical Engineering Ph.D. student at Michigan State University. She studies what happens when the bladder is overstretched. Specifically, she is curious about what happens to the extracellular matrix and the metabolism of the cells after they are stretched. She co-hosts an Exposure Series, The Sci-Files with Daniel Puentes. Together they explore the different topics that graduate students study on The Sci-Files at WDBM.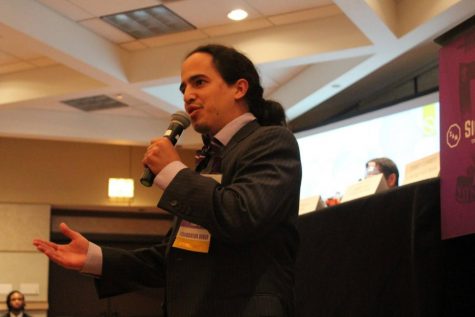 Daniel Puentes, The Sci-Files Host
Daniel is a graduate student in the Department of Physics and Astronomy, where he does research at the National Superconducting Cyclotron Laboratory. His research involves measuring the mass of radioactive nuclei, and how it can tell us how protons and neutrons are arranged inside of a nucleus. This research also helps scientists understand how the elements were created in different stellar environments! At WDBM, he and Chelsie Boodoo co-host The Sci-Files.