Spartans earn bowl eligibility with Senior Day victory over Maryland
Alex McRae, Assistant Sports Director
November 30, 2019
EAST LANSING — The Michigan State Spartans entered their senior day with a record of 5-6 and a fight to continue their season for one more month. With bowl eligibility on the line, the Spartans sputtered and stumbled to a 19-16 victory over the Maryland Terrapins.
While more football is in the future for the Spartans, the final victory of the regular season was a dog fight. Michigan State's first drive ended with a 40-yard Matt Coghlin field goal, but that's where the first-quarter scoring ceased.
It looked as if the Spartans were in business once again after intercepting Maryland's Josh Jackson, but alas, it was not meant to be, as Maryland's defense stiffened and stopped the Spartans on fourth-and-1 on the Maryland 5-yard line.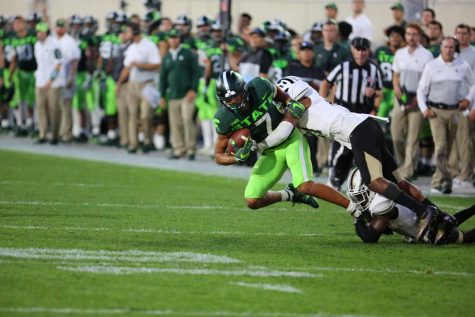 A mere three plays later, the Michigan State defense would come up with yet another turnover, this time a forced fumble that would be recovered deep in Maryland territory.
This would once again result in an ill-fated Michigan State offensive possession, as quarterback Brian Lewerke would be intercepted in the end zone on the very first play of the drive.
A motivated, senior-laden defensive unit would force Maryland to punt after three plays, yet Lewerke caught a bad case of déjà vu, once again throwing an interception on the first play of that drive as well.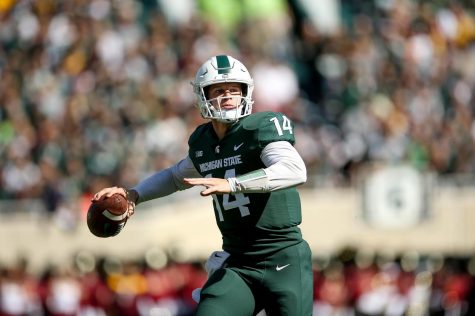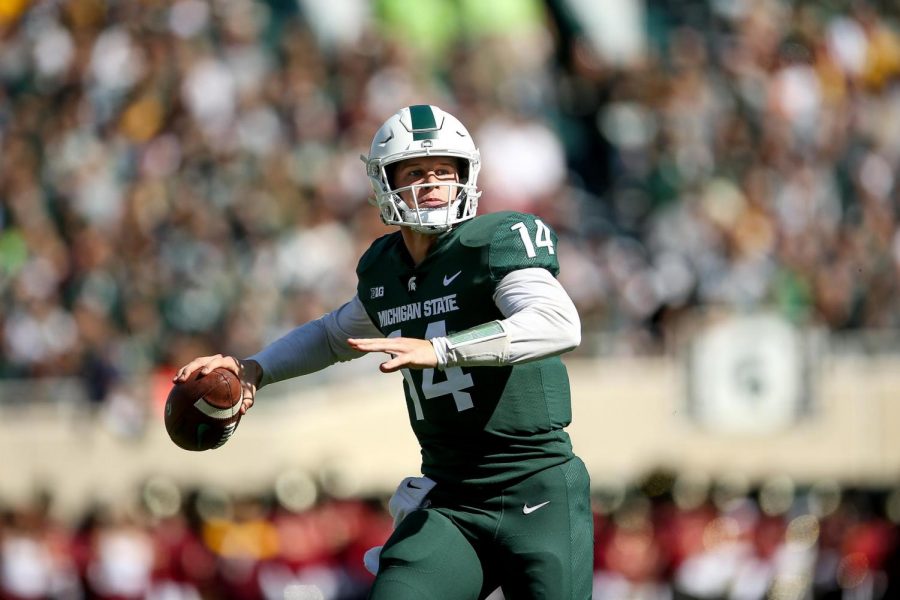 Maryland quarterback Josh Jackson made quick work of the Michigan State secondary as he connected with Dontay Demus on a 44-yard touchdown pass to jump out to a 7-3 lead. That score marked the first time the Terps had led a game since Oct. 19.
Michigan State's offense perked up after this shock to their system, putting together a 10-play, 57-yard drive that ended with a Coghlin 36-yard field goal. After yet another phenomenal defensive performance, where Maryland turned the ball over on downs, Michigan State jumped out to lead once again with a 1-yard touchdown rush from Brian Lewerke.
Michigan State finished the half strong and entered the third quarter with a 13-7 lead.
Maryland came out of the locker room rearing and ready to play, as their first two drives resulted in points, the last of which was only one -play long, as Anthony McFarland broke through the Michigan State defense and turned on the jets, resulting in a 63-yard touchdown rush. Maryland took back the lead, 16-13.
Following a pair of punts and a missed 45-yard Coghlin field goal attempt, Maryland found themselves in Michigan State territory once again. Heavy pressure from Michigan State's Noah Harvey caused Maryland's Jackson to lose hold on the football and fumble it down to the 26-yard line, where Michigan State would recover.
A long, methodical 13-play drive orchestrated by Lewerke ended with yet another Coghlin field goal, this time from 32 yards out, tying the game at 16.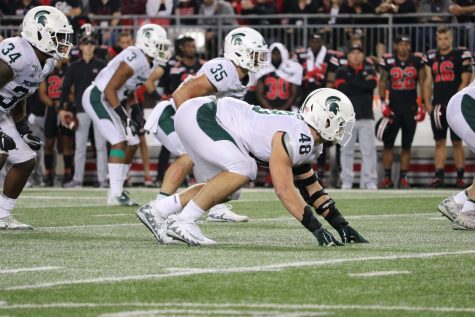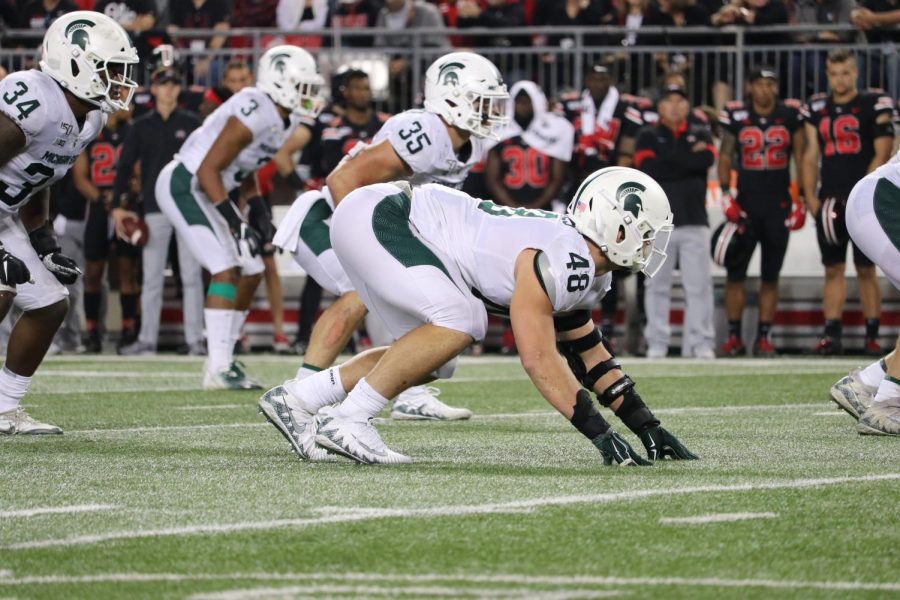 Maryland was forced to go to backup quarterback Tyrrell Pigrome on the ensuing drive, which ended quickly, allowing Michigan State to regain possession on their own 11-yard line. 
The ensuing drive would end up being the drive that sealed the win for Michigan State, as Lewerke once again put together a long, methodical drive resulting in a 32-yard Matt Coghlin field goal, putting the Spartans up 19-16. 
Maryland had one last shot but fell short as Jackson's fourth-and-5 pass was broken up and the Spartans entered victory formation. 
Following the win, head coach Mark Dantonio has simple remarks. 
"Tight game, tight game. Program win… we'll go bowling and we'll take from there," Dantonio said.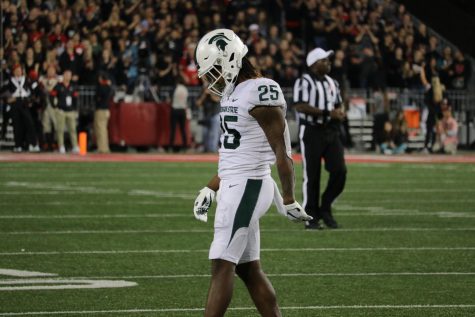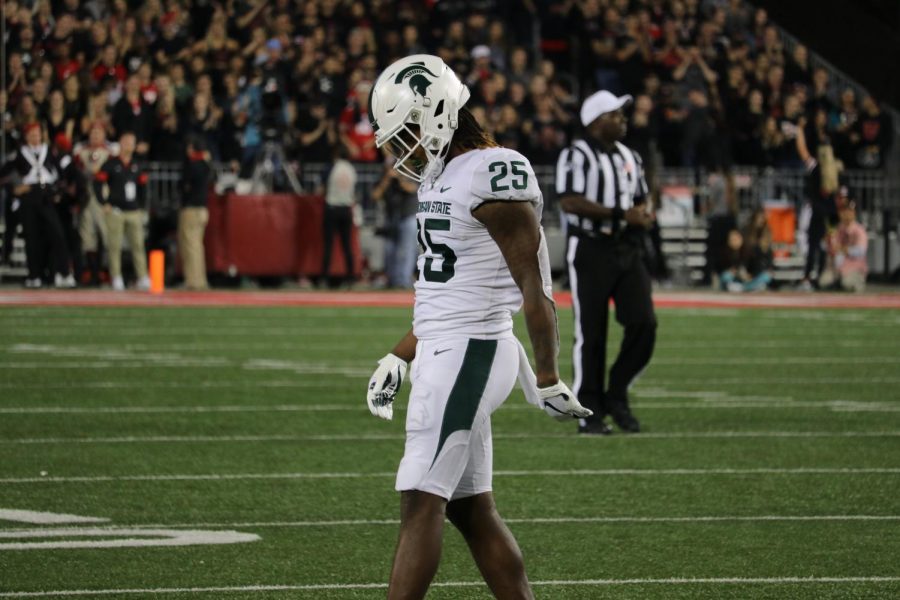 It's unclear as to where the Spartans will play come bowl season, but quarterback Brian Lewerke is happy to continue playing. 
"The bowl game is the minimum standard around here," Lewerke said.
Michigan State will play football again in 2019 and when they do, make sure to follow Impact's continued coverage.
Contact Alex McRae at [email protected] Follow him on Twitter @amac595.