A Post-Punk Update | "Flat Earth" – Omni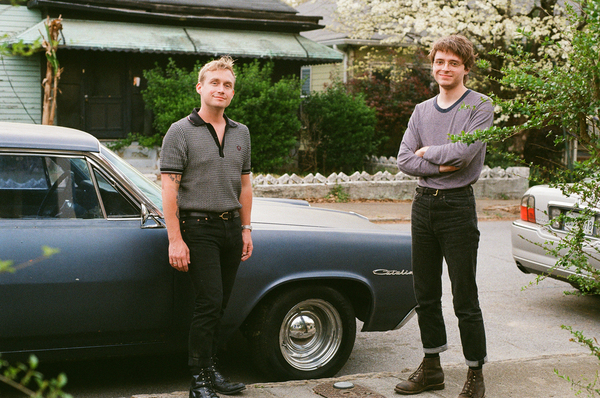 I mean, yeah, they do kinda sound like Television. This comparison is plastered in nearly every comment section of the Atlanta post punk trio Omni's videos on Youtube.
While Omni does certainly display a dizzying array of fluttering guitar riffs and punchy bass lines throughout their third and latest album Networker, their urgency and modern lyrical content separates them from the shadow of Television and the rest of post punk comparisons they're sure to garner. No point is this unique update on the genre more apparent on Networker than on "Flat Earth."
"Flat Earth" is bookmarked by guitarist and former Deerhunter member Frankie Broyles' frantic sucker punch of a riff, stuffing the ever-present anxiety and digital malaise that lines the lyrics into an uncomfortable and cramped vacuum of sound. "Lie to me or not, I'm still worried," Broyles remarks on the song, exemplifying this unease felt throughout the album – and throughout most of Omni's discography.
Omni, founded by Broyles and roommate Philip Frobos, began with the need to streamline their ideas, as both Broyles (Deerhunter, Balkans) and Frobos (Carnivores) had stalled projects that weren't recording music. The arrangements came about largely from the two just exchanging parts of songs in passing until their friend Nathaniel Higgins offered to record what had been fleshed out to become an album's worth of material.
This rare combination of efficiency and nonchalance informs their sound immensely and defines all three of their official albums, 2016's Deluxe, 2017's Multi-task and this year's Networker. The concentration and lack of indulgence Omni exhibits makes "Flat Earth" so enticing and what led Vice to proclaim them the "Best Post-Punk Band in America."
Check out Omni's new album Networker, released on Nov. 1.
Feature image by Emily Frobos; retrieved from Sub Pop.