Nia Clouden, No. 16-ranked MSU get big 72-69 win over No. 15 Notre Dame
SOUTH BEND — On Thursday night, Michigan State was able to do something that other Spartan teams have failed at, Seven straight times to be exact. And despite 38 percent from the field at the half, MSU did enough to knock off No. 15 Notre Dame and right the wrongs of last season.
They slayed Goliath and beat a Hall of Fame Coach away from the Breslin by a final score of 72-69. 
"In the last seven to eight years, they have had such a powerful group of kids, said MSU head coach Suzy Merchant. You could do everything possible and come up with the perfect game plan and I'm still not sure that you are coming out with a win."
Legendary Notre Dame McGraw after the game was displeased with her teams performance.
"We are just throwing the ball out of bounds, said McGraw. The lack of focus really bothered me tonight."
It became very clear early on that Nia Clouden wanted to exact revenge on the Irish, while being in front of almost all Notre Dame faithful.
She came out of the gate firing from three and quickly put the Irish in a hole, courtesy of four first quarter triples. Victoria "Coco" Gaines also helped MSU gain second chance opportunities, courtesy of two offensive rebounds in the opening minutes of action. 
When Michigan State went scoreless in the final four minutes of the first quarter, it was senior Taryn McCutcheon, who was hounding Irish Point Guard Marta Sniezek. Despite a prolonged scoring drought at the end of one, MSU found themselves up 17-10, courtesy of 12 Clouden points and a 15-6 rebounding advantage over Notre Dame. 
MSU would struggle to muster quality scoring chances in the second and as a result, what was once a ten point Spartan lead quickly shrunk to one. Clutch baskets by McCutcheon and Moira Joiner would push the Spartan lead back up to six and keep the Irish at arm's length.  Both teams would take turns trading baskets for the remainder of the half. All things considered, Michigan State would be relieved to take a 32-26 advantage into the locker room.   
The back and forth affair would continue in the third. MSU would get whistled for several fouls in the early part of the third that would net the Irish several free throw chances as the quarter wound on. As had been the case throughout the majority of the game, Notre Dame would struggle from the floor overall, but get bailed out by silly Spartan fouls. The Fighting Irish would find themselves in the bonus with 5:32 left in the third.  
Despite the numerous free throw opportunities, the Irish only went 18-of-31 from the line. This fact really bothered McGraw. 
"I didn't think free throw shooting was going to be an issue, said McGraw. "Clearly, we are missing free throws and I dont really know what to attribute that too."
Freshman Julia Ayrault made two consecutive backside rebounds with four minutes to go in the third that resulted in a McCutcheon three.
Notre Dame would then turn the ball over, which resulted in a Mardreika Cook bucket. Suddenly the Spartan lead had ballooned back up to eight. Notre Dame would gain a few more opportunities from the charity stripe as the quarter wound down, but would still find themselves down 53-42 as the 3rd quarter expired. 
On the strength of their first two threes of the game, as well as more free throw makes, Notre Dame shrunk the Spartan lead to one halfway through the fourth.
However a beautiful find from McCutcheon to Gaines, as well as a huge Tory Ozment three pushed the Spartan lead to six with three minutes and change to go. Clouden would make a sensational behind the back bucket with 35 seconds to go to put the game out of reach for Notre Dame. She would finish with 28 points on the night.
"Since she (Clouden) has been here as a freshman, she has been my most conssistent scorer, said Merchant. "She is really consistent and will get you to the line."
The Spartans will head back home for their next game, as they host the Oakland Grizzlies this coming Tuesday at 7 p.m. at the Breslin Center
You can follow Nathan Stearns on Twitter @NathanStearns11
About the Writer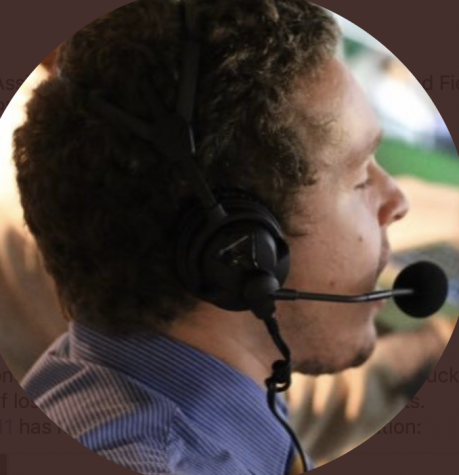 Nathan Stearns, Sports Broadcast Director
Nathan is a senior journalism major who serves as the Sports Broadcast Director for Impact 89FM. He previously served as the News Director and Sports Editorial Assistant for Impact. He also primarily covers football, along with men's and women's basketball, at Michigan State.