DeMartin Download – 11/14/19 – Good While It Lasted
Ian Gilmour, Men's Soccer Beat Reporter
November 14, 2019
Hang on for a minute...we're trying to find some more stories you might like.
On this week's episode of DeMartin Download: Ian Gilmour and Adam Bakr recap Michigan State men's soccer's Big Ten Tournament loss to Michigan and season as a whole. The duo then offers up some way too early predictions for next season, finishing the show with professional soccer talk. Ian and Adam discuss the Premier League, MLS Cup and USWNT.
Follow @WDBMSports on Twitter for more MSU soccer coverage.
About the Writer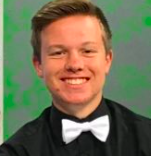 Ian Gilmour, Men's Soccer Beat Reporter
Ian is a sophomore journalism major who covers men's soccer for Impact 89FM. He has also previously covered men's basketball, women's basketball, and football while at Michigan State.