Hear Me Out Episode 11 (Caroline Polachek, Kanye West, Danny Brown)
Hang on for a minute...we're trying to find some more stories you might like.
It's time for another Hear Me Out!
After almost a year, Impact's popular video series is back with another installment. For this one, the Content Team sat down to discuss new albums that have released in the past month, deciding on a "good" album, a "bad" album and a "wack" album. (Let it be known that our definition of "wack" has evolved to mean, essentially, anything unexpected or unconventional.)
Here were our decisions:
GOOD: Caroline Polachek – Pang (5/5)
BAD: Kanye West – Jesus is King (2/5)
WACK: Danny Brown – uknowhatimsayin¿ (4/5)
Watch the video to see our reviews and hot takes!
About the Writers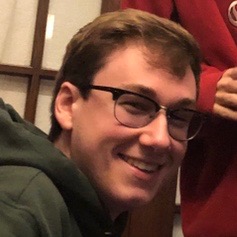 Josiah Leach, Managing Editor/Writer
Josiah is the Managing Editor of the Content Team, helping to produce and delegate writing projects for the Impact 89FM website. He grew up in Commerce, Michigan and now lives in East Lansing. In addition to his journalism/media experience, he is majoring in Comparative Cultures & Politics and expects to graduate in 2021. Some of his favorite artists include (Sandy) Alex G, Khruangbin, Big Thief, Sonic Youth and Standing On The Corner. He can be reached at his school email, leachjo1@msu.edu,...