Spartans look to kick off regular season against Eastern Michigan
EAST LANSING – Hope and high expectations spring eternal with the commencement of a new season for the No. 17-ranked Michigan State women's basketball squad. For the first time since March, the Spartans will take the court in a game that actually means something, as they welcome in the Eastern Michigan Eagles for the regular season opener on Tuesday.
Expectations are extremely high for a squad that returns three out of their top four scorers and welcomes in several highly prized recruits.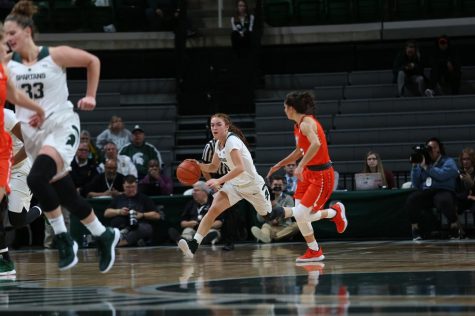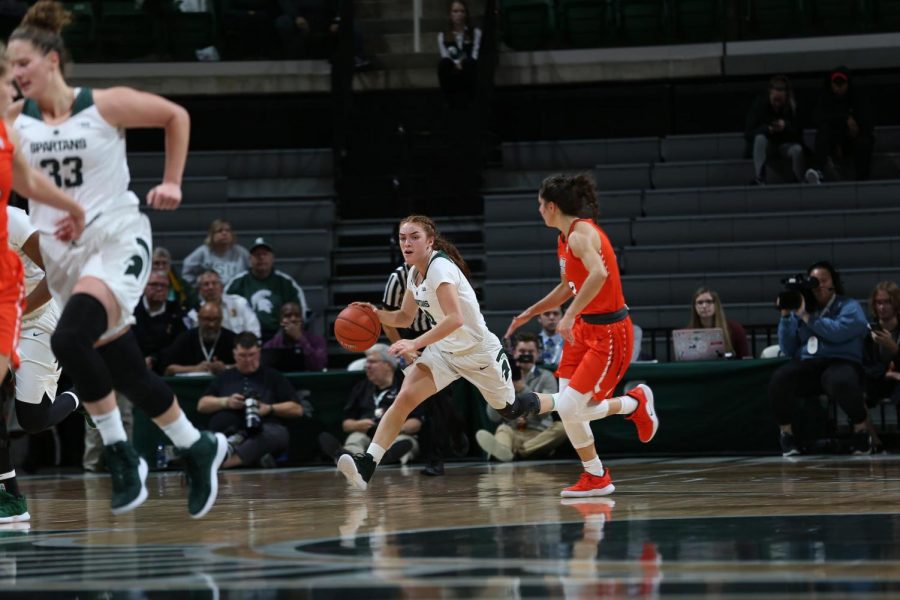 Very few teams were better than the Spartans last year last year in defending their home court. MSU held a sterling 15-1 mark at the Breslin Center, with the only loss coming to Ohio State. If MSU can come close to replicating that success with the three-pronged attack of Shay Colley, Nia Clouden and Taryn McCutcheon on their home court, the Eagles could be in for a long night.
This game will serve as a homecoming of sorts for Suzy Merchant, who is the all time wins leader at EMU. Before her hiring at MSU, she led the Eagles to three 20-win seasons and an NCAA tournament berth. It will now be up to her to vanquish her former employer.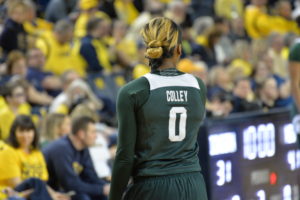 When a look is taken across the court at the Eagles, there is not much that initially jumps off the page. The Ypsilanti-based university is coming off of a mediocre 14-17 mark and a 6-12 mark in MAC play. The Eagles do return some key contributors from last season, namely Corrione Cardwell, who was second for the Eagles in scoring last season with 13 points per game, and Courtnie Lewis, who was third with 11.2 points per game.
If EMU has any hope of launching a monumental upset, they will be forced to contain an MSU team that returns Preseason All-Big Ten selection in Shay Colley and two All-Big Ten Honorable Mentions in Colley and McCutcheon. Combined, those three averaged over 35 points per game last season. It's hard to beat a team as an underdog when the core of the program is coming back.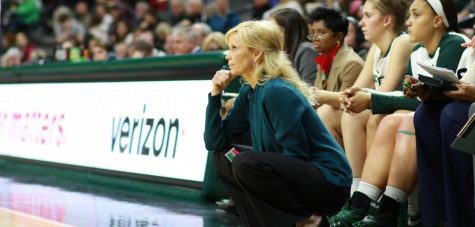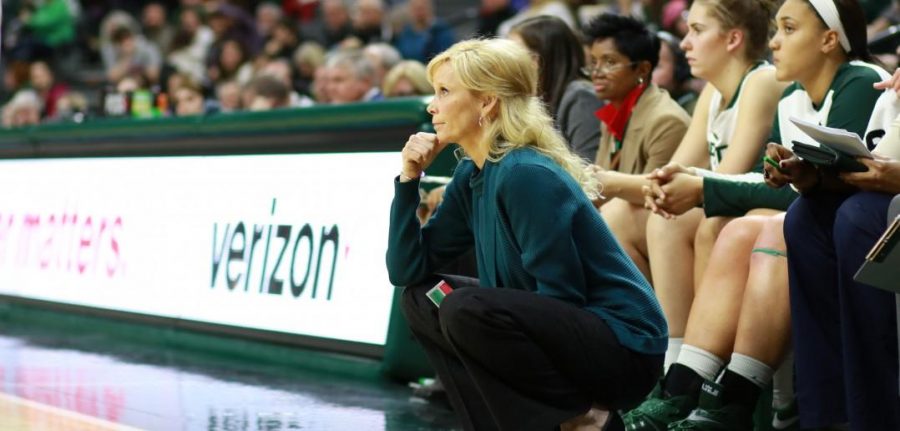 We shall see Tuesday if any of the highly-recruited freshmen will see meaningful playing time. Four-star recruit Moira Joiner was sensational in her debut and may be the first guard off the bench, while fellow four-star Taiyier Parks had a solid debut with five boards and four points to her credit. 
If these two talented players can take the next step and provide quality depth behind the starting five, then the sky's the limit for this promising team. 
Not every question will be answered about this team on Tuesday. In fact, more questions may be raised than answered. However, Tuesday will serve as the first opportunity to watch the 2019-20 Spartans take the court in a season that has the potential to be one for the ages.
Contact Nathan Stearns at [email protected]. Follow him on Twitter at @NathanStearns11.