Concert Review | Clairo's Immunity Tour
Getting her start on Soundcloud and Bandcamp, Massachusetts singer-songwriter Clairo, aka Claire Cottrill, rose to fame in 2017 after releasing "Pretty Girl," a lo-fi song with over 40 million views on YouTube. Inspired by '80s pop music, "Pretty Girl" is a song about feeling the need to be the "perfect girl for another person."
The "Pretty Girl" video shows Clairo dancing on her bed in baggy sweatshirts and lip-synching into her computer webcam, creating the minimalist, soft sounds of an at-home recording studio – associating herself with the "bedroom pop" genre she's known for. 
In 2017, "Pretty Girl" fell into one of my shuffled playlists. Her dreamy vocals echoed in my headphones as she channeled intimacy into her lyrics. 
"Pretty Girl" went viral, but the singer soon wanted to branch into genres outside of bedroom pop. On Aug. 2, 2019, Clairo released her debut album Immunity. Co-produced with Vampire Weekend's Rostam Batmanglij, the album offers a sophisticated yet relatable account of her life, managing to break out of the bedroom pop genre. Full of depth and honesty, she examines pain, sexuality, love and self-discovery.
Clairo attended Detroit's MoPop Festival in 2018 where I was able to see her perform her bedroom pop hits, as well as songs from her recently released EP, diary 001. Clairo began her 2019 tour this past month at Metro Chicago. Seeing her for a second time, I joined the many other fans to celebrate her soft-rock debut. After selling out the first Chicago tour date within a week, the singer added a second show at the same location, which seemed equally as packed as the first night.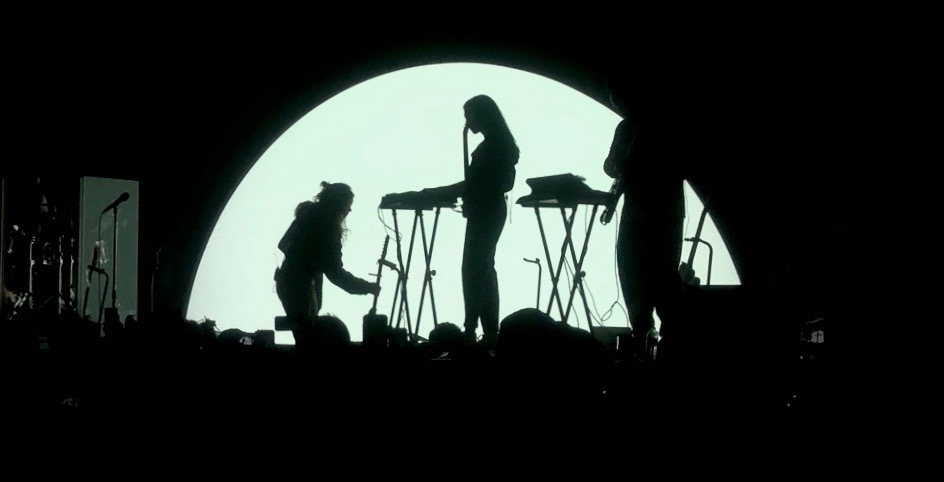 The two-floor venue was filled with people gathering around and waiting for Clairo to come on. Along with her three-piece band, she stepped on stage wearing an oversized tie-dye hoodie, covering only her right arm. Her orange-dyed hair was half up in a bun, with the rest tangled in the hood of her sweatshirt. 
She opened her set with the beginning of her album, starting with "Alewife" and "Impossible." Transitioning into one of my favorite songs on the album, the R&B inspired "Softly" pulsed through the venue. Her vocals were delicate and lighthearted as she sang, "Is it alright to feel this way so early?" 
Much of Clairo's success has come from her vulnerability and ability to connect with her audience. In her song "Sofia," Clairo explores sexuality and societal norms. 
"Sofia" came on towards the middle of the set after her hit song "Bags." In an interview with Pride, she said she wanted to make a song that celebrated "the gay experience," and the whole audience was there for it. 
"Sofia, know that you and I / Shouldn't feel like a crime," she pleads. "I just want to say / How I love you with your hair down." The song is like a love note. It's an exhilarating yet incredibly delicate account of exploring new love and hoping it lasts.
With gnarled guitars and layered vocals in the second half of the song, Clairo floods the song with harmony, texture, and emotion. On stage, she sings over the vocal layering, bringing a very human presence to the set.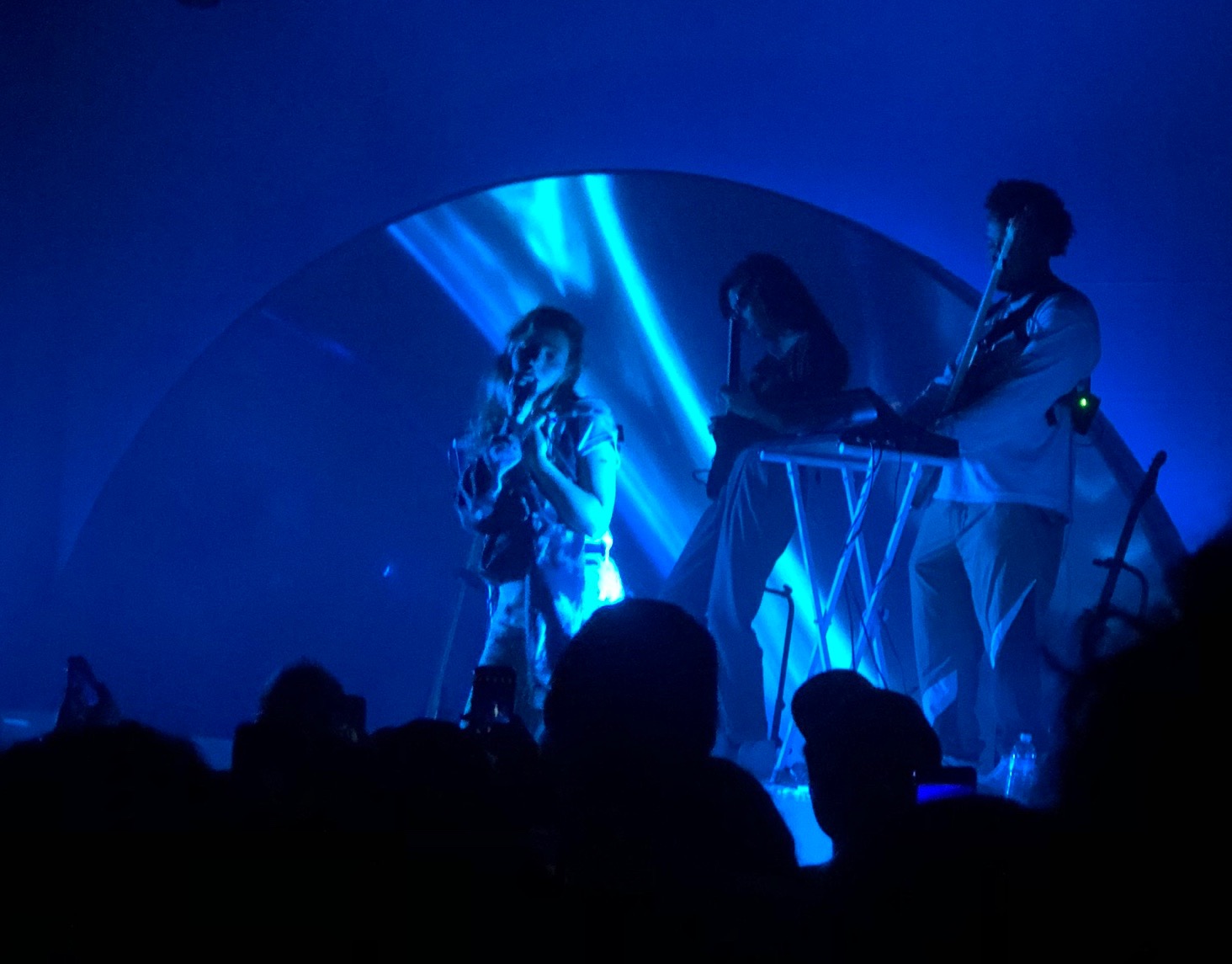 Clairo closes the show with the last song on her album, and possibly her most passionate track, "I Wouldn't Ask You," singing of the dependence at the heart of relationships. "I wouldn't ask you to take care of me" is repeated throughout the whole song, yet every time she sings it, it feels like she's saying it for the first time. It's hard to ask someone to love you, and it's even harder to let them. It's the sheer vulnerability that makes it so daunting. 
"Ice cold baby, I'm ice cold," she sings in the seven-minute track, melting into the microphone as the audience melts with her. She layers a chorus of children's voices (singing "We'll be alright"), connecting the innocence of childhood with the trials of adulthood."Caught me by surprise, everything I need in my life / I wanna call you mine / Wanna be intertwined." Between the delicate piano and poised melody, the song is a highly personal journey of her resisting the love coming her way to her eventually accepting it. 
Clairo is no longer the bedroom-pop artist she once was. Her vocals and lyrics came to the forefront of the album. She channeled the same alluring authenticity into a refined narrative of the most vulnerable parts of her life. The artist has grown to be an established name outside of her home recording studio. 
Clairo is able to manage this growth in fame while staying relatable. In a 2018 interview with HYPEBEAST, she says, "I don't feel like I'm ever going to feel like someone who's super unrelatable or anyone that's trying to be untouchable. I like people, I love being around people and experiencing what they are experiencing and being with them. I like being just a person that also makes art and shares it with other people."  She wants to be with her audience, and share her life and art with them.
This album and show were very formative experiences for Clairo. Since MoPop in 2018, she has gained a more visibly confident stage presence. At MoPop, she had the same charming coolness – bopping around to her own music, smiling into the microphone but floated across the stage. This time around, she commanded it.
Featured images taken by Alexa Stecewicz.