Glimmers of hope seen in loss to Indiana
Ian Gilmour, Men's Soccer Beat Reporter
November 4, 2019
EAST LANSING – Michigan state suffered its 11th loss of the season against No. 10 Indiana on Senior Day this past Sunday.
Yes, you read that right. 11th loss. 
If you would have told me at the beginning of the season that this team would have double-digit losses, I would have told you you're crazy. 
Even considering the loss of last year's seniors, their level of quality and the plague of injuries this team has endured this season, 11 losses still would have sounded crazy.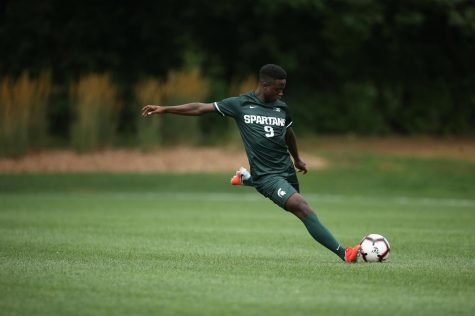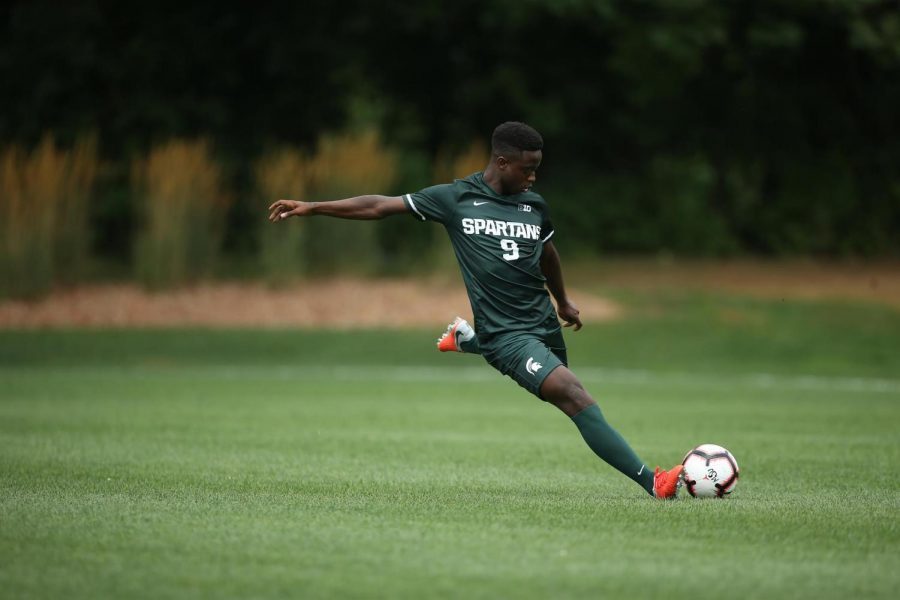 I'd talk about the injuries and how close all the losses have been and I could go on, but I've done that before and don't want to beat a dead horse. And those are irrelevant now.
Like head coach Damon Rensing said, it's a whole new season now.
"I think what's good for us is that everyone is 0-0 now," said Rensing. 
Those previous facts all deal with the negatives.
I'm here to discuss the positives.
This loss was different. It felt different. 
This loss was to a perennial powerhouse coming off a College Cup run a year ago. A team that was playing for a second Big Ten regular season championship in a row.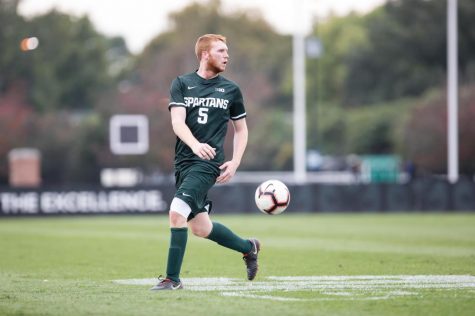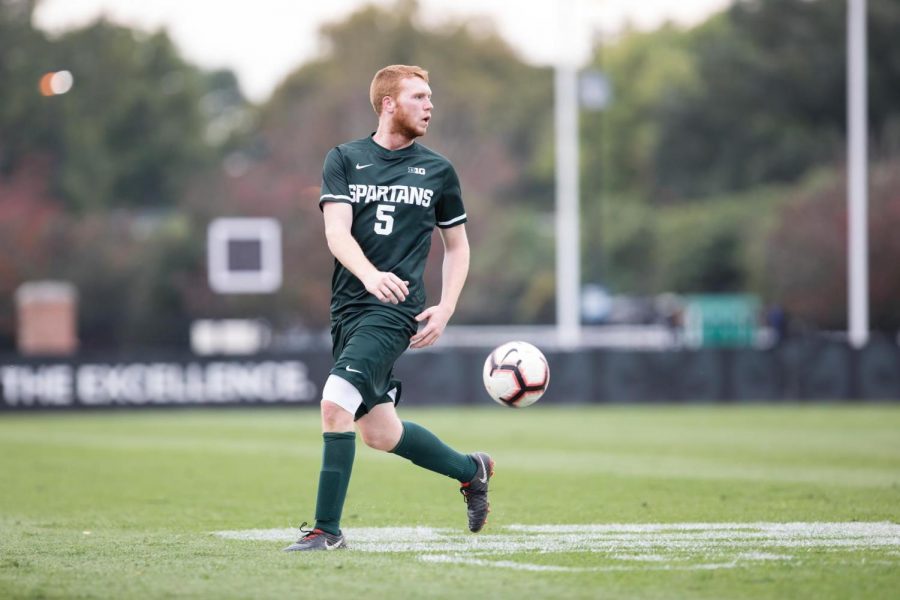 And based on their season to this point, you wouldn't have thought MSU had as much of a chance as they've had against Indiana in recent years. 
Yet, this performance from Rensing's side was one of the best, if not the best we've seen from them all year. 
MSU came out and settled into the game quickly and effectively, setting the tone for the performance that was to come.
Even after going down 1-0 on a penalty kick converted by Jack Maher, MSU continued to look like the more likely team to score. That's something I've only seen once before from MSU this season, against Ohio State. 
When they've gone down early on (first 30 minutes or so) they struggle to look dangerous and their ability to grab an equalizer before the halftime break has seldom shown.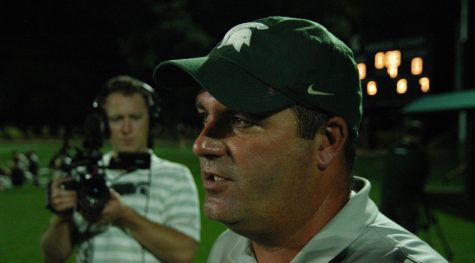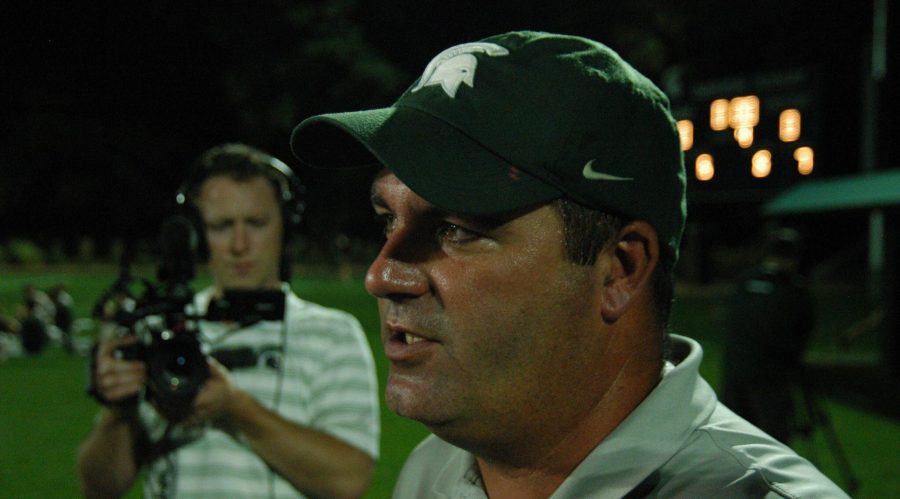 That was not the case Sunday. Instead, they peppered Roman Celentano's frame with six shots in the first half and four more in the second.
Even throughout the second half, though the game was very even and it was hard to pick one team that controlled the game more, MSU still looked as though they would snatch an equalizer.
The reason they didn't break through came down to the sheer superiority of Indiana's defensive organization and communication, which was some of the best I've witnessed in the college game. 
Each player along the Hoosier backline can also play extremely well with their feet, something that is understated for a defender. It almost seemed like each one of them was a converted center midfielder or winger before their defensive years. 
Aside from looking good collectively, there were individual bright spots for MSU throughout the pitch.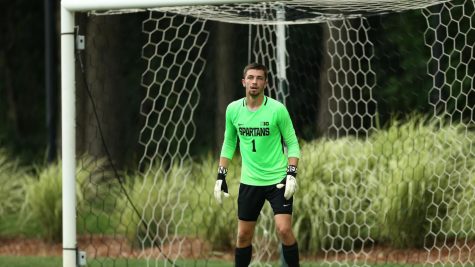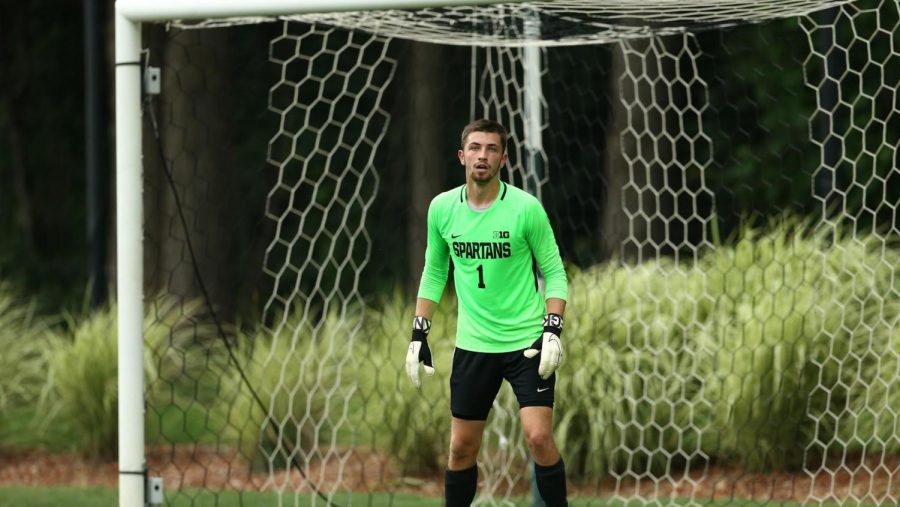 The one that stuck out to me, even just in the last eight minutes of the first half in which we saw it, was the play between Conner George and Gianni Ferri, a combination we saw for the first time together Sunday, was exquisite. 
Though you can argue they are two strikers of the same style, ones that can hold up play and then get into the box, their connections between each other were very good, and brought back memories of link up play that came between Hunter Barone and Ryan Sierakowski last year.
If they continue to play that well together in training this week, it's not out of the question that both the freshman start together come next Sunday.
Aside from giving away the PK, the center-back trio of Patrick Nielsen, Nick Woodruff and Nick Stone looked good and got the job done. They seem to be enjoying life in the new 5-3-2 system.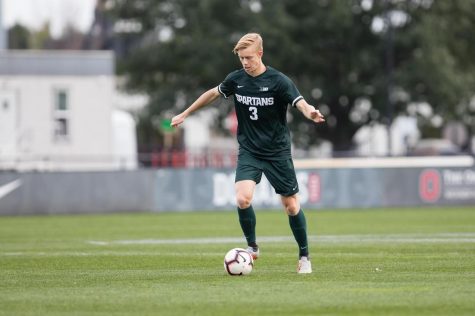 And finally, Farai Mutatu looked and shifty and dangerous as ever against an elite Indiana backline. His turns under pressure were extremely good and there were some where you had to do a double take and make sure that wasn't DeJuan Jones back out there for MSU, that's how good they were. 
These positives will be crucial as MSU enters the Big Ten Tournament, which starts for them with a rematch in Ann Arbor for a quarterfinal date with Michigan next Sunday. 
This team has shades of last year's College Cup team. The typical feeling around a 3-11-3 team is not positive or one with a bright outlook.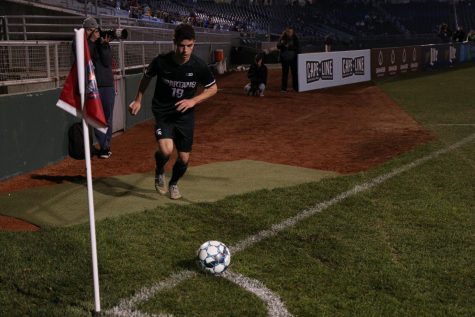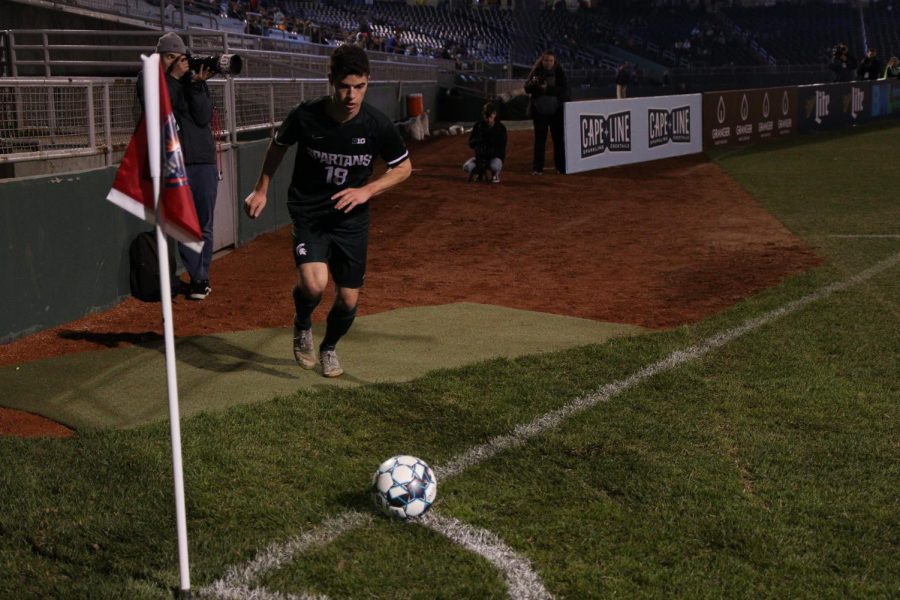 But this team is different. This team feels different.
An underdog run last year was not expected from those around NCAA soccer, but it happened. That team wasn't supposed to host an Elite Eight game, but they did.
It's a tall task, but don't be surprised if this year's team goes on a run of their own and is still playing after the Big Ten Tournament.
Contact Ian Gilmour at [email protected] Follow him on Twitter at @IanGilmour04.