The Power of DIY | Kinda Culture
At times, it can feel like we have no control over our community. 'Power' feels intangible and those with 'power' feel distant, both physically and ideologically.
In the 1970s, an anti-consumerist culture emerged in the DIY movement. People wanted to empower their communities by empowering the individual through independent creation – from skate parks, to community vegetable gardens, to the production and distribution of art and music.
At Michigan State University and in the Lansing area, DIY groups are showing the people that 'power,' specifically in art, is in no way monetary and is, in fact, available to anyone. Through music and art, young people can come together and create something powerful that matters. MSU seniors Madeline Smith and Benjamin Hickey have done just that – and have even larger goals for their community.
"DIY spaces are anti-capitalist. They are safe spaces and they can be radical spaces. To quote my favorite DIY record label, Get Better Records, 'punk is a culture of resistance.' DIY spaces help spread this culture. It mobilizes the people and gives them a spark. The local music scenes in Lansing, Detroit, and basically all over Michigan are full of so much potential energy. These projects help keep that energy going in a way that prioritizes the community rather than profit." –Madeline Smith
When I first heard my friends planned on making a compilation CD with artists in the area, I thought it would just be a cool mixtape of my friends' music. Let me say, first, that I am continually in awe of the talent that surrounds me. I always think, "Dang, my friends deserve to be signed and get famous," yada yada yada. And it's not just them. I know there are people all around creating things that I want to experience and celebrate and share, too.
Ben came to Maddy with an idea for a compilation of songs from artists in the area, and Kinda Culture came to be. As soon as I recognized Maddy's work ethic and Ben's dedication to the project, I knew it was going to be something awesome. They utilized social media to reach out to other artists in the area and people were excited to be a part of it. While receiving submissions, Maddy spent time collaging the cover and hand-decorating the cases.
 After producing the CDs, they sought out a non-profit to donate any proceeds to, and found Punks with Lunch Lansing. I secretly wondered, "Where will these proceeds come from? People won't want to pay for CDs in the era of streaming."
Then, the day of the release party came. When I arrived, I was surprised in the best way. Maddy's backyard was turned into a safe haven for expression and love – a community within a community. There were instruments set up for jamming, a skating area and a merch setup with not only the beautiful CDs, but also screen-printed shirts, which were mostly sold out. In the end, they raised over $100 for to help provide food to people in the Lansing area.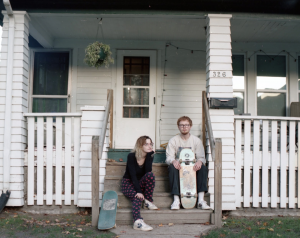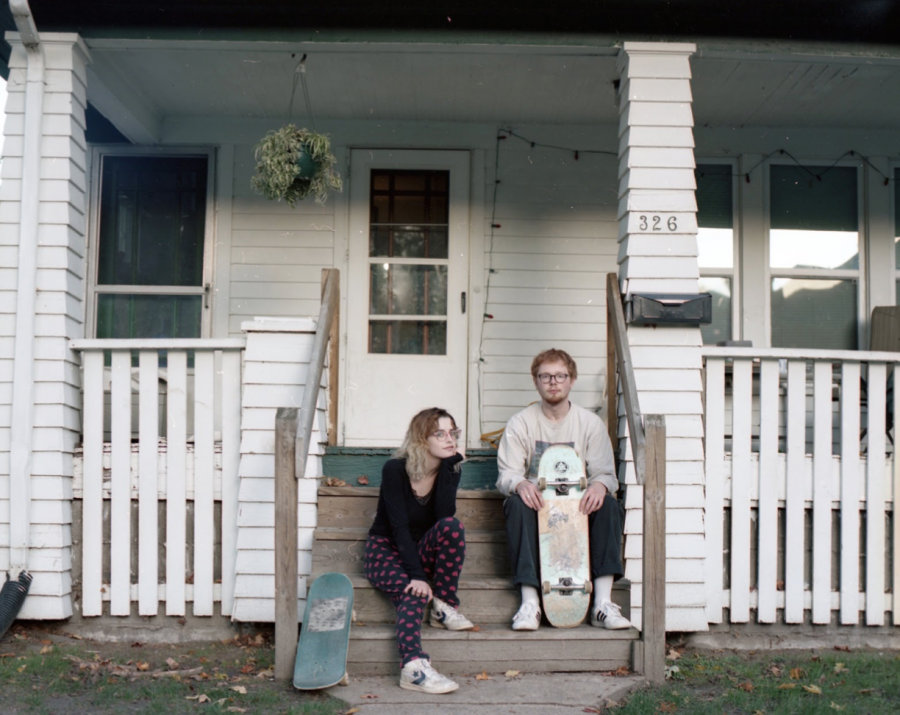 People were so excited to be a part of something with others who share common interests and goals. Some people were able to share music for the first time through Kinda Culture because of how inclusive and encouraging everyone in the project was. At the release, I made some awesome new friends, heard some sick new music and tried to keep my balance on a board for the first time in years (unsuccessfully, I might add). 
"[DIY community projects help the local music scene by] making a place that is safe and inclusive." –Benjamin Hickey
After this, I realized why DIY groups contribute directly to our city's growth. We don't need any establishment to put our art through to give it a place in our direct community. Music is already made with meaning the moment it's created, and Ben and Maddy are setting a precedent to show how we can share that meaning with people who care.
"Use your energy to make something meaningful. We need forward thinkers to keep pushing society towards a more sustainable, inclusive and ethical horizon. Music can be a distraction or a tool for empowerment. Be deliberate about the way your art can impact the future. This is a guiding principle of Kinda Culture." –Madeline Smith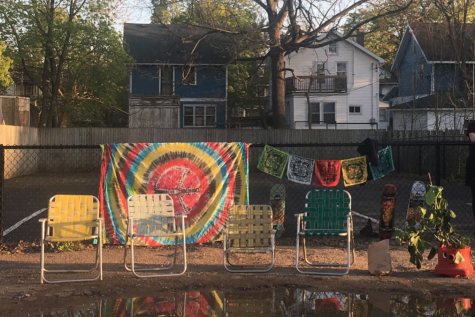 This is just the beginning of the Kinda Culture series. As of today, Oct. 26, the second volume is out on Bandcamp, and there are many more to come. This time, artists from the area have contributed artwork and poetry to a zine that comes with the CD, and they have branched out of Lansing and gathered work from all over the state.
Kinda Culture plans to keep growing. Ben and Maddy have plans to create more community spaces, make films and eventually host a benefit concert with local artists. They are making a difference in their community right now, and so can you. 
For more info about Kinda Culture, follow @kindaculture on Instagram or email [email protected]
"Don't wait for the right time to make something. Do whatever you want to do in life. Don't be an asshole." –Benjamin Hickey