Spartans look to contain explosive Penn State offense in conference showdown
EAST LANSING — No. 7 Penn State will arrive Friday for its game against Michigan State in East Lansing.
With them and walking off that bus, maybe as this is written, is James Franklin with his shades on, bald head and five-star recruits in waiting.
Also on the bus is K.J. Hamler, the star receiver that the MSU secondary will be tasked with stopping, in tow is Sean Clifford – a quarterback no one knew what to expect from after Trace McSorley seemingly took forever to leave the Nittany Lions roster.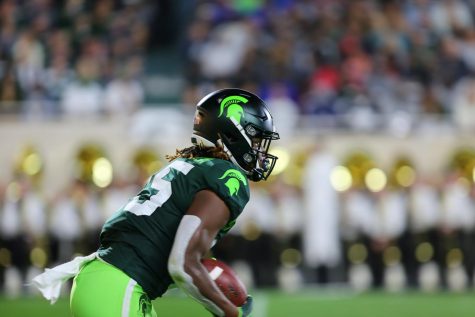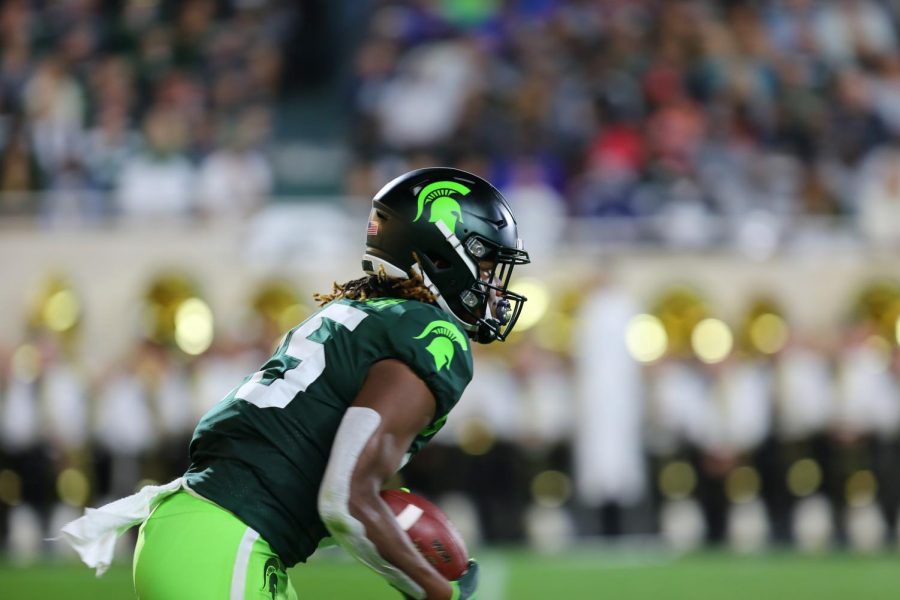 The Spartans and Penn State will walk onto the playing field mid-afternoon for their game scheduled at 3:30 p.m. ready to determine who really is better in a game that has gotten chippier in recent years.
You have the walk off, game-winning field goal in 2017 when MSU took down a No. 8-ranked Penn State team in an absolute downpour.
Then you have the season-crippling win for Michigan State that cost Penn State a chance at the College Football Playoff, as Felton Davis III turned back on an underthrown ball to stroll into the endzone for the deciding score as the Spartans sealed the win and Brian Lewerke didn't feel quite right in his throwing shoulder.
So, these two have a flair for the dramatic.
And it is never short of drama when these two face off.
Here is what to watch on offense, defense and a prediction of what will happen on Saturday.
Offense
Penn State is seldomly short of this. An erratic 28-21 victory over Michigan at home last weekend, thanks due in part to Ronnie Bell, was evidence that this offense can get hot in a hurry. 
K.J. Hamler is the man who will make this offense move and make a defensive backs miss. The Michigan native and Orchard Lake St. Mary's product is a baller to put it flatly. 
And Penn State quarterback Clifford knows exactly where to place the football, and against Michigan, Hamler had no issue breaking out of coverage for deep balls, evidenced by his 53 and 25-yard catches for scores.
Clifford is very much an explosive athlete, and a high IQ quarterback. But his true arm talent will be put into question with a strong defensive line bearing down on him.
MSU's defense is coming off a bye week with the chance to show the nation it's as good as people thought it was. Penn State is averaging 40 points per game, so it isn't out of the question for that trend to continue.
Defense
The Nittany Lion defense saved them against Iowa in a game when points were hard to come by.
A defensive backfield led by veteran John Reid – who has six pass breakups and two interceptions – is going to give Lewerke issues. Especially coming off a game when keeping possession of the football didn't necessarily seem like the top priority.
The way you beat a more talented and frankly better team is by keeping the football, so MSU will have to convert on third down and establish the run against a front seven that is going to give the Spartans fits. 
Longer drives means more time that the Penn State defense is on the field and its explosive offense is off it, so MSU will be forced to run it down their throats and attempt to not cough it up more than once if they plan on winning this game. See the New York Giants against the 16-0 Patriots in the Super Bowl please.
Prediction
Michigan State has had this teams' number in recent years, but the buck – or Spartan – stops here. Penn State is going to walk out of East Lansing undefeated, with a 17-10 score ensuing as they hurdle toward a matchup against top-five ranked Ohio State.
Contact Joe Dandron at [email protected] Follow him on Twitter @JosephDandronMI.