The Sci-Files releases beer for science this Saturday!
What do a YouTube star, a new beer, a silicone model of the bladder and a virtual tour of a nuclear facility have in common? They are all part of Michigan State University's Science Communication student organization's (MSU SciComm) science-art showcase.
MSU SciComm will host a science-art showcase on Oct. 19. A free live show at the Wharton Center, featuring YouTube star "Physics Girl" Dianna Cowern, headlines the showcase. Additional events on Oct.19 include a planetarium show, science-art exhibit and a beer release by Impact 89FM's show "The Sci-Files."
"The Sci-Files" is an Impact 89FM radio show/podcast that interviews MSU students about their research. 
"We started this show to bridge the divide with scientists and the public," said Daniel Puentes, co-host for The Sci-Files and MSU SciComm Treasurer. "We try to minimize the jargon so that everyone can understand and know that science is for everyone." 
Leading up to the showcase, Chelsie Boodoo and Daniel Puentes, co-hosts for The Sci-Files, MSU SciComm President and Treasurer respectively, interviewed Cowern. The interview sheds light on Cowern's experiences as a science communicator. 
"If you practice enough and you do it enough you really can learn the skills of science communication even without formal training in science communication," said Cowern. The full interview is available as a podcast on Impact 89FM or on iTunes.
To emphasize how fun science can be, The Sci-Files brewed a beer called "Atomic Ale" with Saugatuck Brewery! At the beer release, interviewees from The Sci-Files will give five-minute talks about their research while people play arcade games against scientists to win prizes, sponsored by Impact 89FM and Astronomy on Tap. (You must be 21 and older to enter.)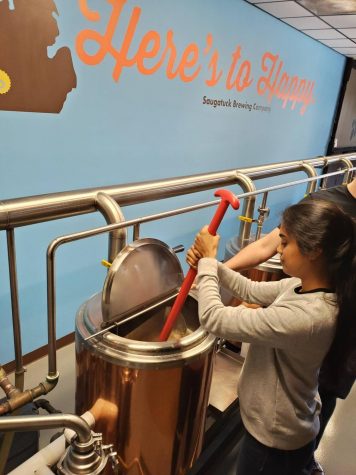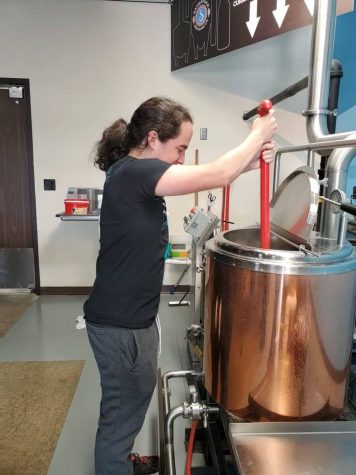 The science-art showcase will take place at the Facility for Rare Isotope Beams (FRIB), Abrams Planetarium, the Wharton Center for Performing Arts, and the Grid Arcade & Bar on Saturday, Oct. 19. 
FRIB: From 11 a.m. – 5 p.m., visitors can view science-/art creations outside of 1300 FRIB Laboratory.

Abrams Planetarium: From 11 a.m. – 5 p.m., the public can take a virtual tour of FRIB on the dome and participate in science activities. 

Wharton Center: From 2 – 4:30 p.m., a free

Live Science-Art Show

will feature Dianna Cowern. Free tickets are available through the Wharton Center ticket office. The show will also be live-streamed in 1300 FRIB Laboratory in conjunction with the science-art exhibition. 

The Grid Arcade & Bar: From 7 – 10 p.m., "Beat the Scientist" attendees can win prizes and hear short talks by interviewees from The Sci-Files on Impact 89 FM while drinking a special "Atomic Ale," released at this event. (Attendees must be 21 or older to enter The Grid.) 
MSU SciComm is a registered student organization dedicated to science communication beyond articles in science journals. It forges connections between scientists and MSU students and gives students opportunities to improve their skills in varied forms of speaking, writing, art and policy. The group has hosted workshops on how to communicate with journalists and policymakers, and how to write about science for the public. The organization also hosts lunches on the different aspects of science policy.
To learn more about MSU SciComm, visit the MSU SciComm website or contact the organization at [email protected].