Spartans travel to Akron with revenge on the brain
Adam Bakr, Men's Soccer Beat Reporter
October 15, 2019
EAST LANSING – The Michigan State men's soccer team is approaching a pivotal revenge game, as they travel down to FirstEnergy Stadium to take on the Akron Zips Tuesday evening. 
The teams met twice last season, with Akron claiming a win in both contests. The Zips won at DeMartin Stadium 2-1 in the regular season before the more notable 5-1 win in Santa Barbara in last year's College Cup semifinal. 
While their last meeting was in the national semifinal, things are very different this time around. From the starting 22 players in last year's match, 10 have graduated. Both teams come in with a losing record after early season struggles.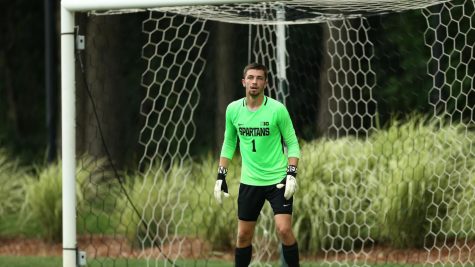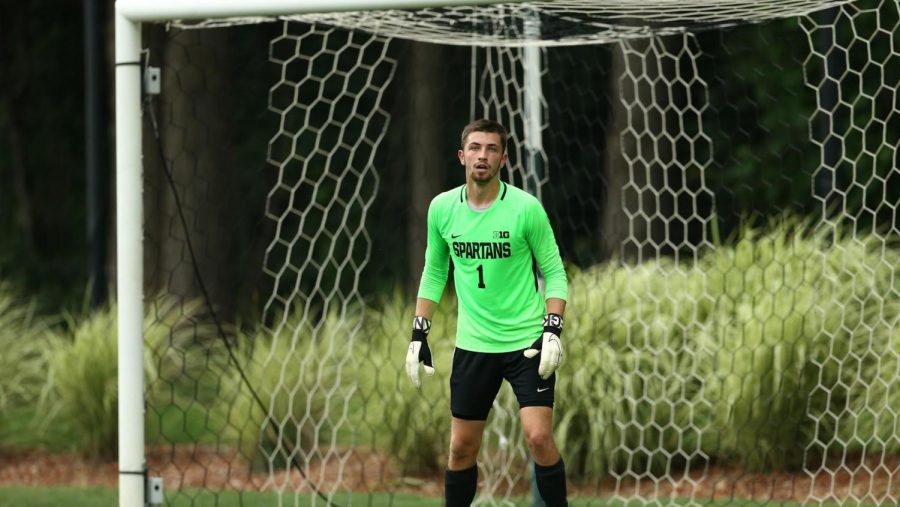 Michigan State sits at 2-6-3 and Akron is 2-8-1, both teams already own more losses than they had in last season's entirety. Despite all this, it's still a game that pops out on the schedule. 
"I think it's one of those games on the schedule that you look at every year and want to show up at," head coach Damon Rensing said. "Two good programs with history and when Tuesday comes, we'll be excited to play." 
Michigan State has shown signs of new life since the conference season started. The team is 2-1-1 in conference play and has welcomed Patrick Nielsen back into the lineup from injury. 
The Spartans are currently coming off a 1-1 draw with reigning champion Maryland Terrapins in a match that had a mix of good fortune and strong defensive will. Hunter Morse also left his mark on the game with six saves. 
Tuesday is a big opportunity for Michigan State to continue to put the early season struggles behind them. Results against the teams that met in the finals last year, and also combined to give MSU three of their five losses in 2018, will be a big momentum booster and a statement of intent going into the back end of conference play. 
Aside from looking forward, it's a big opportunity for the team to avenge the loss from last year.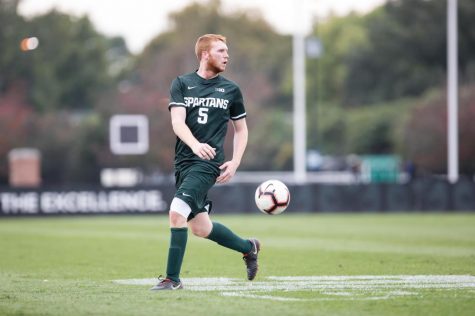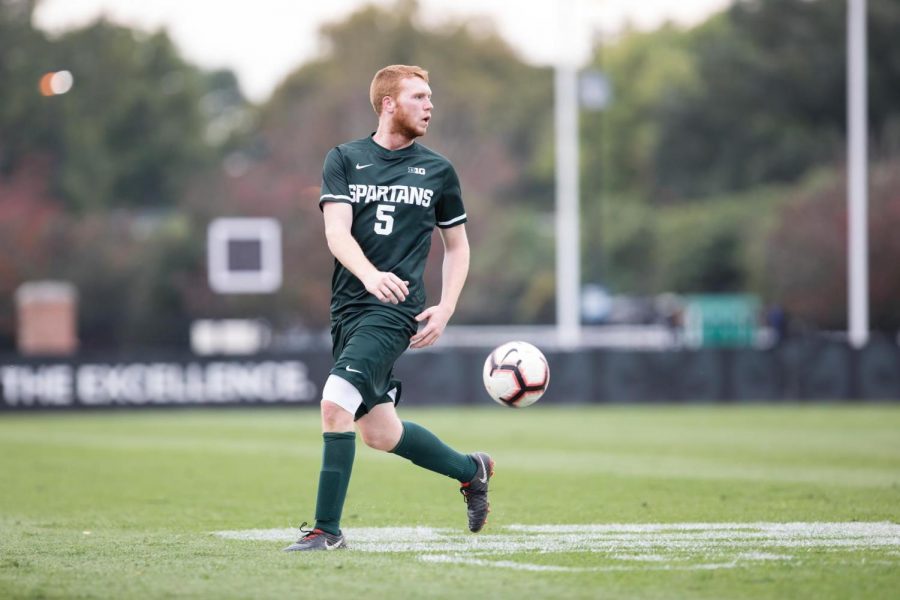 This game mixes the strong and weak points for Michigan State in terms of results this season. The team is 2-1 on the road, but 0-5-2 out of the Big Ten. In their two previous games against MAC teams they are 0-1-1. 
As for Akron, they can also take some positives out of their recent run of form. The team started the season shockingly, losing seven in a row. Similar to Michigan State, however, they've gone 2-1-1 in their last four games, and are 1-0 in conference play. This matches the team's total MAC wins in last year's regular season just one game in. 
A late start to conference play gives the Zips a good chance to find their identity before MAC play resumes after tonight's game. A good stretch to finish the season and a strong showing in the conference championships can completely change the outlook on this season for the team. 
They have been a powerhouse since Jared Embick became head coach after the 2012 season, and lead the nation in wins since he took over with 94 victories. The six years of excellence makes it impossible to rule out a complete midseason turnaround.
Contact Adam Bakr at [email protected] Follow him on Twitter at @AdamBakr14.