The Sci-Files – 10/13/2019 – Dianna Cowern – Physics Girl
Hang on for a minute...we're trying to find some more stories you might like.
This week on The Sci-Files, Chelsie and Danny interview Dianna Cowern ("Physics Girl").
This interview sheds light on Dianna's experiences as a science communicator. She is the creator and host of the viral and PBS sponsored "Physics Girl" web series with over 1.3 Million Subscribers, which is a resource for fun physics videos and other materials about physics and topics related to physics. Her videos total over 80 Million Views. Her show has featured well-known figures including the legendary Rodney Mullen, Bill Nye, and Anne Wojcicki – Founder of 23 and me.  In 2019, Dianna was named to the FORBES 30 under 30 list.
In this episode, Dianna also discusses her research about dark matter with Professor Jocelyn Monroe as an undergraduate at MIT and low-metallicity stars with Professor Anna Frebel as a post-baccalaureate research fellow at the Harvard-Smithsonian Center for Astrophysics. Finally, in this interview, Dianna speaks about her favorite parts of the job as a viral science YouTuber and famous science communicator. Dianna will be at MSU on Saturday, October 19th, 2019, you can see her speak at the Wharton Center for Performing Arts for the MSU SciComm Live Science-Art Show. Tickets are free and available to pick up at the ticket office of the Wharton Center. 
If you're interested in talking about your MSU research on the radio or nominating a student, please email Chelsie and Danny at scifiles@impact89fm.org. Check The Sci-Files out on Twitter @SciFiles89FM and on Facebook!
About the Writers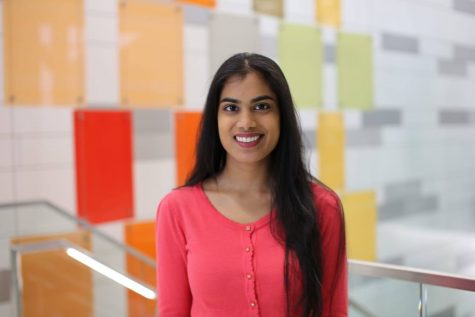 Chelsie Boodoo, The Sci-Files Host
Chelsie is a Biomedical Engineering Ph.D. student at Michigan State University. She studies what happens when the bladder is overstretched. Specifically, she is curious about what happens to the extracellular matrix and the metabolism of the cells after they are stretched. She co-hosts an Exposure Series, The Sci-Files with Daniel Puentes. Together they explore the different topics that graduate students study on The Sci-Files at WDBM.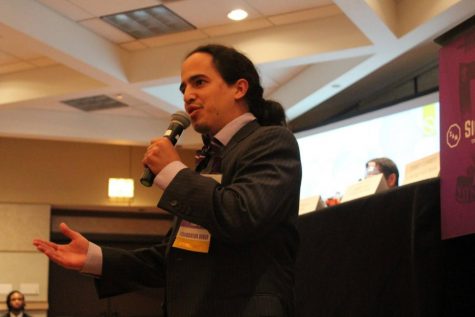 Daniel Puentes, The Sci-Files Host
Daniel is a graduate student in the Department of Physics and Astronomy, where he does research at the National Superconducting Cyclotron Laboratory. His research involves measuring the mass of radioactive nuclei, and how it can tell us how protons and neutrons are arranged inside of a nucleus. This research also helps scientists understand how the elements were created in different stellar environments! At WDBM, he and Chelsie Boodoo co-host The Sci-Files.