McRae: Detroit needs to trade for Jalen Ramsey now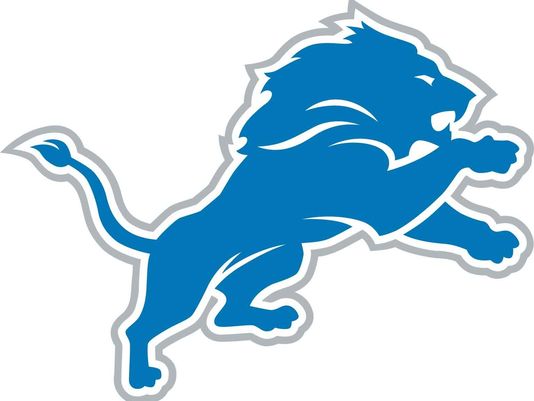 Alex McRae, Football Beat Reporter
September 23, 2019
It's time Lions fans, it's time for this Detroit Lions team to be buyers. Through three weeks of the NFL season, the Detroit Lions are somehow still undefeated entering their week four matchup at home against the Kansas City Chiefs. A team who comes in touting the reigning MVP and NFL superstar quarterback Patrick Mahomes.
If there was ever a time for the Lions to make a splash and truly usher themselves into the upper echelon of the NFL, now is that time.
The Lions are in a position they have been in only three times before, undefeated entering week four. General Manager Bob Quinn and head coach Matt Patricia were lured over from one of the most successful NFL regimes of all time in the New England Patriots, in order to take what was a playoff caliber roster to the next level, and it's time to do just that.
This topic has been quite divisive among Lions faithful, but I will outline my case as to why, how and when this potentially season-defining trade may take place.
It is not every day that an all-pro, top ten defensive player becomes available on the trade market, and that's exactly what has happened with Jacksonville Jaguars star cornerback Jalen Ramsey.
A well-documented division between Ramsey and the management of the Jaguars has forced his hand as he has requested a trade. Ramsey has been an outspoken supporter of his fellow star defensive players, demanding they get paid what they're worth.
Vice President of Football Operations Tom Coughlin ignored these pleas and instead decided to dish out massive contracts to former starter for the Jags and current backup for the Rams Blake Bortles and former superstar backup quarterback and Super Bowl MVP Nick Foles (who proceeded to break his collarbone week one against the Chiefs).
Neither of these players had any kind of proven long-term success to warrant such massive contracts and this has created tensions between Ramsey and those in charge of the Jaguars organization.
Why Detroit? Isn't their defense good enough as is? I'm sure many of you are asking these questions or something similar. The short answer is no, this defense is not good enough. Coming into this season, the talk about the Lions centered on their defense and more specifically their defensive line.
Through three weeks now a trend is becoming increasingly evident, the defensive line unit is not the elite squad it was advertised as, especially against the passing game, consistent pressure on the quarterback has been a major issue.
 In each of the first three weeks, the Lions were able to collect a handful of sacks, but the amount of time Phillip Rivers, Kyler Murray and Carson Wentz have been allowed in the pocket will be a very difficult precedent to follow when playing the likes of Pat Mahomes and Aaron Rodgers in back to back games.
Pairing this with the injury bug biting current number one corner Darius Slay, which happened when he was attempting to intercept a Wentz pass, resulting in a hamstring injury, is a recipe for disaster in the coming weeks for the Detroit Lions.
Even before the injury, Darius Slay has shown signs of losing a step or two, up until a clutch interception on an awful decision by Phillip Rivers in week two, Slay was getting absolutely bullied by Keenan Allen. He may still make big plays, but he may not be the absolute shutdown corner he once was.
Coming into this week's contest against the Eagles, Slay was actually the worst rated corner on the Lions with a pro football focus grade of only 57.5. While this measure is not perfect, and I'm sure NFL players absolutely hate this system, it is able to point out when a player isn't at his best.
Now it has to be said, a player of his age and caliber will not come at a discount, even with the current situation. Bob Quinn may be able to spin his trade request and recent spat with Jaguars head coach Doug Marrone toward a lower price, but it still won't be anywhere near "cheap." In order to satisfy the needs of the Jaguars, Ramsey himself and the locker room the Detroit Lions a few things must happen.
 First the Lions must field an offer that opens up cap space to resign BOTH Ramsey and Slay long term as well as satisfy the needs of the Jaguars. My suggestion is as follows, the Lions give up, a 2020 first-round pick, a 2021 fourth-round pick and recent signee and current slot cornerback Justin Coleman in return for Jalen Ramsey and a 2020 fifth-round pick.
 Some Lions fans may scoff at the idea of parting ways with a solid slot corner as well as this season's upcoming first-round selection, but this would pair two all-pro caliber cornerbacks together in an attempt to cover up the blemishes of a defensive line that isn't very deep following the loss of Mike Daniels and paired with the absence of Da'Shawn Hand and Austin Bryant.
The movement of Coleman is key to this trade being successful. The Lions don't want to give up all that for only two seasons of Jalen Ramsey (the remainder of this season and 2020). They want to be able to resign him long term, as at the end of this season Ramsey will only be 25 years old. Moving Coleman also moves his four-year, $36 million dollar contract with a cap hit of almost $9 million dollars a year.
This added to the almost $16 million dollars in cap space the Lions currently have (which will be around $48.5 million this upcoming offseason), open up a lot of space for the Lions to make moves happen, not only in this upcoming offseason but in 2021 as well.
A final criticism I feel important to address is the current performance of Ramsey himself. So far this season Jalen has left a lot to be desired, while he has been no stranger to being around the ball and making tackles, his overall grade on pro football focus is a mere 59.6, while this is higher than Darius Slay, and he has already faced Mahomes once already this season it is still ultimately disappointing.
That said, before you write him off let me make a comparison many Detroit sports fans may be able to relate too. I'm going to ask you to look at an example of a player that no longer wanted to play for a team which he felt was mismanaged and poorly run and it showed very clearly on the field.
This player was subsequently traded to a new organization that, while were not guaranteed postseason success, were still gunning for a postseason spot.
The player I'm talking about is former Detroit Tiger Nicholas Castellanos. Prior to being traded he was batting a below average (for his standards) .273 with 11 home runs and 37 RBI over 100 total games, then after being traded to a playoff contender in the Chicago Cubs, proceeded to hit .332 with 15 home runs and 35 RBI in less than half the games (48).
What this example is attempting to show is, a change in scenery and environment can have a profound impact on the psyche of a person. I believe this scenario is eerily similar to that of Jalen Ramsey and I believe a very similar impact could be seen. That's not to mention what the addition of Ramsey would do for the rest of the Lions secondary, it would make the lives of everyone involved just that much easier.
In closing, this Lions team has done a lot of things past Lion teams have not, they've found ways to surprise fans and not lose games they should've. A move like this is admittedly risky and if I'm being honest, unlikely, but this team has surprised me thus far and I think it is time for management to make a move to show both the players and the fans they are serious about winning.
So I say, Bob Quinn, sir, please show us you're serious.