The Sci-Files – 08/11/2019 – Vanessa, Mary, Greg and Emma – Per-and Poly-fluoroalkyl Substances (PFASs) in Water and Mentoring
On this week's The Sci-Files, your hosts Chelsie and Danny interview Vanessa, Mary, Greg, and Emma.
Together this team of students conducts research on Per-and Poly-fluoroalkyl Substances (PFASs) at the Center of Diamond and Coating Technologies-Fraunhofer USA. These students are Vanessa Maldonado (2nd year Ph.D. Student in the Department of Chemical Engineering and Material Science), Mary Ensch (3rd year Ph.D. student in Chemical Engineering), Greg Landis (undergraduate student in Chemical Engineering) and Emma Davis (undergraduate student in Environmental Engineering).
PFASs are a group of synthetic chemicals used in a wide variety of products including firefighting foams, non-stick cookware, and water-proof clothing. However, due to their high chemical and thermal stability attributed to the carbon-fluorine bond, PFASs are extremely difficult to degrade and persist in nature. The state of Michigan has identified multiple sources of surface water and groundwater polluted with these compounds.
The aim of the research is to develop electrochemical treatment technologies for different wastewaters containing PFASs, including landfill leachates and wastewater streams from industries using PFASs.
If you're interested in talking about your MSU research on the radio or nominating a student, please email Chelsie and Danny at [email protected] You can ask questions for our future episodes here. Check The Sci-Files out on Twitter, Facebook, Instagram, and YouTube!
About the Writers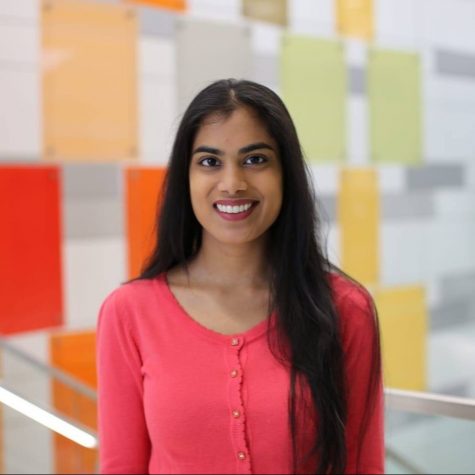 Chelsie Boodoo, The Sci-Files Host
Chelsie is a Biomedical Engineering Ph.D. student at Michigan State University. She studies what happens to the extracellular matrix of cells after they have been stressed. She co-hosts "The Sci-Files" with Daniel Puentes. Together they explore the different topics that MSU students research on "The Sci-Files" at WDBM.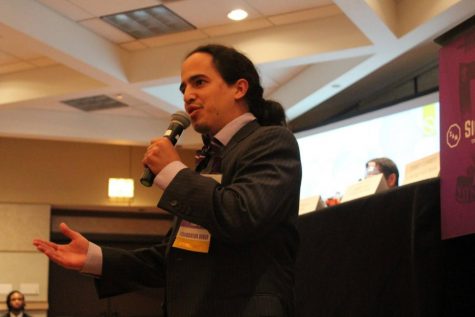 Daniel Puentes, The Sci-Files Host
Daniel is a graduate student in the Department of Physics and Astronomy, where he does research at the National Superconducting Cyclotron Laboratory. His research involves measuring the mass of radioactive nuclei, and how it can tell us how protons and neutrons are arranged inside of a nucleus. This research also helps scientists understand how the elements were created in different stellar environments! At WDBM, he and Chelsie Boodoo co-host The Sci-Files.