MSU Football season previews: Western Michigan
MSU Football preview series: Week two
This article is part of a twice-a-week series that will preview each football game this coming season for the Spartans as the season opener approaches.
MSU vs. Western Michigan, Sept. 7, 7:30 p.m. Broadcasted live on 88.9 FM WDBM in the Lansing area.
Western Michigan last defeated Michigan State in 1917 – for perspective, that was before the end of World War I. 
The Spartans command the all-time series between the pair, winning 13 of the 15 meetings between the two.
The two have played four times since 2010, with MSU winning by an average of 10 or more points. Last time the Broncos came to East Lansing, they were taken down 28-14, with one score coming on a scoop-and-score and the other on a 100-yard kickoff return.
Western Michigan comes to East Lansing once again this year.
The offense
Jon Wassink returns under center to WMU. Wassink had a 14:4 TD-INT ratio before his season ended in October of 2018 with a knee injury. As a senior he's going to be expected to step up and push this team over the edge as they struggled to find an identity on and off the field in the post-P.J. Fleck era.
The team was on pace to average 36.3 points a game prior to the Wassink injury. While they only finished about 10 points lower at 25 points a game, to be a dominant team and make a major bowl game out of the Mid-American Conference they have to put up a lot of points. 
We see that with the University of Central Florida today and with teams like Boise State in the past – dominant offenses in lower-level conferences tend to grab the nation's attention. 
Western will give MSU some trouble. This team is returning too much not to. With a 1,000-yard rusher in LeVante Bellamy Jr., and an experienced offensive line you have to expect this team to take it to another level on this side of the ball.
The defense 
The Spartan defense will have one game to get all the big errors out of their system, especially in the secondary as they transition new members into the secondary. 
Xavier Henderson could be someone who the offense of WMU attacks early and often. Henderson has the speed and size to play in coverage or against the run – but is the least experienced starter in the deep part of the field at safety. David Dowell should return to form as an All-Big Ten performer and will be the heartbeat of the defensive backfield. 
The two teams are relatively evenly matched on paper on offense. Which might mean this game will be a low-scoring affair. 
Prediction
If Western Michigan pulls it off, it'll be on the backs of the defense. We won't make that bet here – Michigan State will defeat Western Michigan again. Final score 35-13 and the Spartans finally have the opportunity to move to 2-0 heading into an interesting game against Arizona State.
About the Writer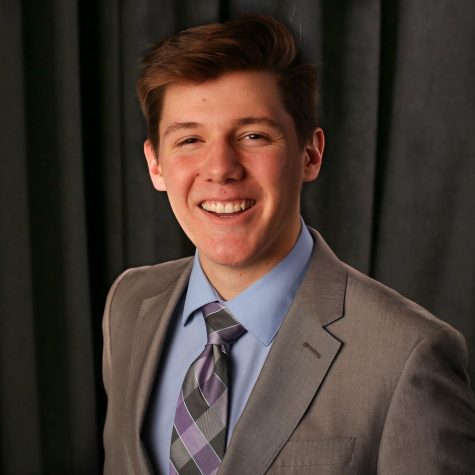 Joe Dandron, Station Manager
Joe is a junior journalism student from Montague, Michigan. Joe serves as the Station Manager for Impact 89FM after spending his sophomore and junior year as Sports Director. Joe covers primarily MSU football, cross country and track and field but fills in covering men's and women's basketball. Joe also broadcasts these sports and has a degree focus in writing, editing, and reporting.  Joe currently works at the Lansing State Journal as a news assistant covering prep sports in the Lansing area and...