MSU Football season previews: Tulsa
MSU Football preview series: Week one
Joe Dandron, Football Beat Reporter and Sports Director
July 26, 2019
This article is part of a twice-a-week series that will preview each football game this coming season for the Spartans as the season opener approaches.
MSU vs. Tulsa, Aug. 30, 7 p.m. Broadcasted live on 88.9 FM WDBM in the Lansing area.
MSU opens its season in East Lansing once again against a non-Power 5 opponent in Tulsa. 
This time, the game may be easier on the Spartans – especially when compared to the comeback 38-31 season-opening victory over Utah State.
But now the Spartans take on a Golden Hurricane team that struggled mightily last year, going 3-9 with its best effort coming in a losing one at that – a 28-21 close game with Texas.
The offense
If you go back and look at tape of Tulsa against the Longhorns, you realize this: they can run the ball.
Throwing it? Not so much.
That may change this season. Tulsa added Baylor transfer Zach Smith to replace Luke Skipper under center this year. Smith started 10 games for a rising Baylor team over two seasons, tossing 21 touchdowns and 17 interceptions during the two years. 
When going back to watch the film of the Texas game from 2018, you see the deficiencies in Skipper's skillset. He didn't fit an offense that, to win a lot of games, needed to throw, and throw a lot.
Smith is going to spearhead a passing attack that Tulsa hasn't utilized as well since going 10-3 in 2016. This will allow for the ground game – specifically an explosive Shamari Brooks – to get more space around the field as teams keep an extra defensive back on the field. That allows Brooks to do more work between the tackles.
The Michigan State offense, on the other hand, depends on one thing: the offensive line. 
Whoever was under center for MSU – whether it was Brian Lewerke or Rocky Lombardi last season – constantly had pressure in their face. With no room to work and injuries all throughout the group, it was hard for an offensive line to succeed.
The addition of offensive tackle Devontae Dobbs, one of the biggest recruiting victories of the Dantonio Era, will help shore up a unit that lacked depth and continuity across all positions. 
Jordan Reid was one of the only players to start every game on the offensive line, and with less injuries, this unit will be better and so will the offense.
The defense
Tulsa's defense struggled mightily last year. The other side of the ball gave up more than 400 total yards per game and 29.6 points per game.
The team does return linebacker Cooper Edmiston, who led the team with nine total tackles and a fumble recovery in the loss to Texas.
Edmiston also led the team team in tackles, interceptions and fumble recoveries. The senior has the opportunity to make plays at every level of the defense, whether it be in coverage or at the point of attack underneath, giving the Golden Hurricane a star in the inside to watch out for. 
Michigan State obviously boasts a front seven that returns all the starters from 2018. Its defense also possesses NFL level talent at each stage: Joe Bachie at middle linebacker, Kenny Willikes at defensive end, and Josiah Scott at cornerback. 
Those three players alone are talented enough to buoy a defense. 
MSU led the nation in rushing yards allowed on a per-game basis last season. Expect that trend to continue as the Spartans also get a more athletic and talented playmaker back from injury in Scott. 
Shamari Brooks could struggle, and with Michigan State's whole offseason spent preparing for Tulsa – the load will be on the arm of quarterback Zach Smith.
Whether or not Smith will rise to the occasion will be seen.
Prediction
Michigan State showcases the experience gained from last year on offense and Tulsa is unable to get into the endzone. 21-3 Michigan State defeats Tulsa and begins the year at 1-0 to kickoff the 2019 season.
Email: [email protected]
Twitter: @JosephDandronMI
About the Writer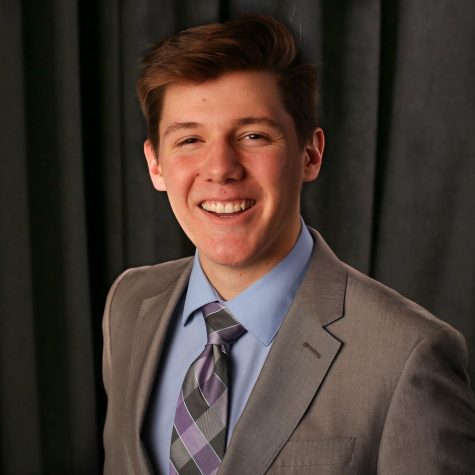 Joe Dandron, Station Manager
Joe is a junior journalism student from Montague, Michigan. Joe serves as the Station Manager for Impact 89FM after spending his sophomore and junior year as Sports Director. Joe covers primarily MSU football, cross country and track and field but fills in covering men's and women's basketball. Joe also broadcasts these sports and has a degree focus in writing, editing, and reporting.  Joe currently works at the Lansing State Journal as a news assistant covering prep sports in the Lansing area and...