Matriarchs of Music | King Princess
In elementary school, everyone knew I was gay, we just didn't know the word. The girls would chase after me with the boys, puckering their lips and trying to kiss us. I was just one of the boys. In seventh grade, I walked all of that common knowledge back into the closet.
While everyone else already knew I was gay, I had just realized that I didn't love my best friend like a sister, and I was terrified. I would listen to all of the teenage heartthrobs of the time—Justin Bieber, One Direction, Cody Simpson — and imagine I was them because it wasn't weird for them to sing about girls. I would write songs in my journal, never using "she" or "her", opting for "they" just in case anyone happened to look over my shoulder while I was writing.
My sophomore year of high school I came out as if everyone didn't already know. But I was still listening to all those teen heartthrobs and other male artists sing about girls. It's not that I didn't listen to Beyonce or Ariana Grande or any of the other iconic female artists, I just couldn't connect with them as much, they were singing about loving someone I never could. Then in my senior year, I found King Princess.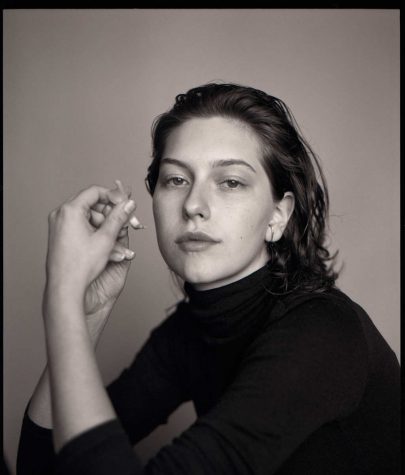 King Princess, real name Mikaela Straus, is a queer artist who was made famous when Harry Styles tweeted a lyric from her single "1950". After her breakthrough single, she released an EP entitled Make My Bed, which chronicled the ups and downs following the end of a relationship. King Princess has made a name for herself by putting out consistent pop-rock anthems, with relatable lyrics that transcend sexual orientation.
King Princess is just like every other rockstar — suave, talented and attractive — only gay. Her aforementioned hit likens unrequited love to members of the LGBT community living in hiding throughout history with the lyric, "I love it when we play 1950." There is something that drew me to King Princess and, for a long time, I couldn't put my finger on it. There have been other openly gay female artists before King Princess – Hayley Kiyoko broke into the pop scene within the past two years – yet I never felt that same pull to her as I did with King Princess.
I figured it out while I was listening to Make My Bed. While most queer artists have songs about coming out — for example, Hayley Kiyoko's song "Girls Like Girls" or girlinred's "Girls" — King Princess just is. Her EP doesn't, not even for one song, chronicle her struggles with homosexuality and other people's opinions of it. Just like every other popstar, she just sings about love, both the really good and really crappy parts about it. It just so happens that King Princess is singing about a girl. For example, her song "Talia" is about missing a significant other. The only thing that tips the listener off that she's singing about a girl is the name, which she uses once in the song. Other than that, the song is King Princess singing directly to her lost lover, using "you" in place of her/she.
What King Princess does is important. While other queer artists have sung their gayness from the rooftops, demanding acceptance and normalization, in her music, King Princess is just another star who happens to be gay. In doing so, King Princess ends up with acceptance and is normalized. King Princess recognizes that being gay is not who she is, just who she loves. She writes songs about girls and talks about being gay in interviews, but she never had "the song" that tells everyone she's gay. To me, this is her saving grace. It's not a big deal to her, so in return, it's a not a big deal to anyone else.