Exposure – 4/21/19 – Dr. Guillen on Science and Religion & Deserts on The Sci-Files
This week on Exposure, George and Stephanie spoke to Dr. Michael Guillen, a Harvard alum with a triple PhD in mathematics, astronomy, and physics!
Dr. Guillen was visiting Michigan State University as part of the God's Not Dead tour with Dr. Rice Broocks. We talked to him about his time on the tour, as well as how his own experiences have shaped his journey as a man of science and man of faith – which led to some quality life advice for listeners of all backgrounds. To get in touch with Dr. Guillen, look for him on Facebook!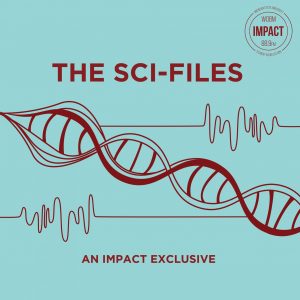 On The Sci-Files, Chelsie and Danny talk to Robert Logan about his research on deserts. Deserts overall have been getting hotter, so by studying desert micro-organisms, Robert and other scientists can determine the effects of this increase.