The Sci-Files – 3/17/2019 – Jennifer Watts – Zika
Hang on for a minute...we're trying to find some more stories you might like.
Podcast: Play in new window | Download
Subscribe: Apple Podcasts | Android | RSS
To kick off The Sci-Files, Daniel and Chelsie interview Jennifer Watts. Jennifer is a Doctoral Candidate with the Physiology Department at Michigan State University. She is also the President of the Physiology Graduate Student Council.
On this episode, Daniel and Chelsie interview Jennifer on her research with the Zika virus (ZIKV). ZIKV emerged in Brazil in 2015, causing detrimental effects in newborn babies. Aside from transmission via mosquito, ZIKV is to also sexually transmitted, which introduces the possibility that ZIKV infection could occur in early development. Jennifer's lab wants to understand how the Zika virus affects early development using a mouse model. Her studies are significant to human health because they will further knowledge of ZIKV infection in early pregnancy and outcomes for newborn children.
Besides research, she is passionate about leveraging her achievements to promote inclusivity in science. She is a member of the Alliance for Graduate Education and the Professoriate (AGEP). AGEP represents and advocates for individuals underrepresented in the science field through meetings and community service.
Twitter: @jleticiawatts
If you're interested in talking about your MSU research on the radio or nominating a student, please email Chelsie and Danny at scifiles@impact89fm.org. Check The Sci-Files out on Twitter @SciFiles89FM and Facebook!
About the Writers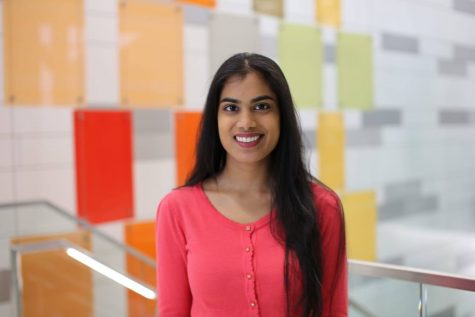 Chelsie Boodoo, The Sci-Files Host
Chelsie is a Biomedical Engineering Ph.D. student at Michigan State University. She studies what happens when the bladder is overstretched. Specifically, she is curious about what happens to the extracellular matrix and the metabolism of the cells after they are stretched. She co-hosts an Exposure Series, The Sci-Files with Daniel Puentes. Together they explore the different topics that graduate students study on The Sci-Files at WDBM.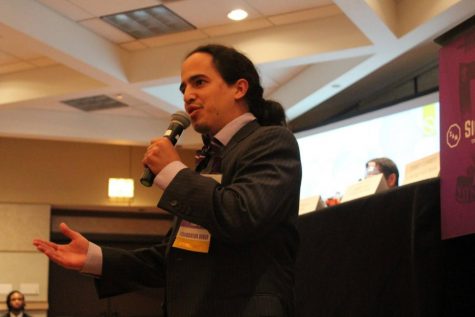 Daniel Puentes, The Sci-Files Host
Daniel is a graduate student in the Department of Physics and Astronomy, where he does research at the National Superconducting Cyclotron Laboratory. His research involves measuring the mass of radioactive nuclei, and how it can tell us how protons and neutrons are arranged inside of a nucleus. This research also helps scientists understand how the elements were created in different stellar environments! At WDBM, he and Chelsie Boodoo co-host The Sci-Files.