Offseason talk: Seven burning college football questions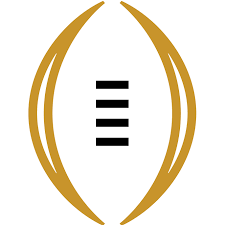 As the men's college basketball season has recently concluded, the eyes of many college sports fans now shift to the gridiron. We still have over four months until the college football seasons kicks off, but it's never too early to discuss the upcoming season.
Here are seven burning questions that must be asked:
Can anyone prevent an Alabama and Clemson rematch?
If you didn't already know, Alabama and Clemson have met in the College Football Playoff for the past four seasons, including in the most recent national championship game. The Tigers and Crimson Tide will enter this upcoming season as the two biggest favorites to win the national title with Tua Tagovailoa and Trevor Lawrence leading the way for their respective teams. Can anyone prevent these two powerhouses from meeting in the college football playoff for a fifth year in a row?
Will Oklahoma bring in a third consecutive Heisman Trophy winner?
Lincoln Riley's quarterbacks have won the Heisman Trophy in both of his seasons at the helm, first Baker Mayfield, and last season Kyler Murray. Will we see Alabama transfer Jalen Hurts be the third consecutive Oklahoma quarterback to take home the heisman trophy?
Hurts has struggled with his accuracy at times, but his numbers could potentially skyrocket playing in Lincoln Riley's explosive offense and getting to go up against poor Big 12 defenses on a weekly basis. Oklahoma has a chance to be the first team in college football history to produce a Heisman Trophy winner in three consecutive seasons.
How will Justin Fields fare at Ohio State?
No Dwayne Haskins? No problem. For most schools, losing a potential top-10 NFL draft pick and a Heisman Trophy finalist at the quarterback position would be a disaster, but not for Ohio State, as Justin Fields is set to be the next Buckeyes starting quarterback.
In 2018, Fields was widely regarded as one of the best incoming freshman in college football, he then transferred to Ohio State after one peculiar season with Georgia. There's no reason to think that Fields won't dominate with Ohio State with his gifted arm and athletic prowess.
Who will win the SEC East?
The SEC East will title most likely come down to either Georgia or Florida, two teams that finished this recent season ranked in the top 10. Georgia has become one of the more prominent powerhouses in college football under head coach Kirby Smart, with a College Football Playoff championship game and Sugar Bowl appearance coming over these past two seasons.
Florida, on the other hand, surprised many this past season with a 10-3 record and a Peach Bowl win in Dan Mullen's first season as head coach. The Florida-Georgia rivalry was already highly competitive, and it should only grow more intense given that these two teams have very high expectations for this upcoming season. The Nov. 2 showdown between the Gators and Bulldogs could have College Football Playoff implications
Is Texas "back"?
Before last season, the Texas Longhorns were just 23-27 over their past four seasons. That mark just was not acceptable for a program that has previously been one of the best in the country. However, many believe that Texas is back to their winning ways after their recent 10-win season which included a Sugar Bowl win. But including quarterback Sam Ellinger, Texas will have just eight returning starters.
How will Jimbo Fisher fare in his second season at Texas A&M?
With a thrilling overtime win against LSU and a dominating 52-13 bowl-game win over NC State, Texas A&M finished last season excellently. That, along with an excellent incoming recruiting class and Jimbo Fisher having a year under his belt in College Station, Aggie fans should be excited for this upcoming season. However, it won't be easy.
Texas A&M has a challenging schedule with road games against Clemson, LSU and Georgia along with having to play Alabama at home. Fair or not, Jimbo Fisher could receive criticism if the Aggies are unable to win a couple of those games. After all, Texas A&M didn't give him a 10-year $75 million contract for mediocre results.   
Is Oregon a contender?
Had he entered the draft, Justin Herbert could have been the first quarterback taken in the upcoming NFL draft. Oregon is coming off a 9-4 season and they will enter this season as one of the favorites in the Pac-12. Herbert returning to school along with a great incoming recruiting class will likely have Oregon ranked highly to begin the season.