Seeing double? The unique connection between MSU and Detroit City FC
A club's ability to foster homegrown players is a known recipe for success. Now when it comes to college soccer, that isn't really a feasible strategy, as players can't compete for their school until they are enrolled. So instead of growing players through an academy, MSU (along with any number of college programs) employs another tactic often employed across the pond.
The concept of loaning players out to lower level clubs is (most of the time) a great way for younger, possibly less skilled players, to harness their talents and get more experience, in turn preparing themselves to play at the next level.
MSU men's soccer spring roster
This is not dissimilar to what some MSU players do each year, and this year three talents will be traveling from DeMartin Stadium to Keyworth Stadium. Detroit City FC will be employing the services of Spartans Michael Pimlott, Will Perkins and Hunter Morse this summer.
Pimlott, who will be entering his senior year during this offseason, was an integral part of the MSU midfield during its College Cup run last season. Paired with Jack Beck and Giuseppe Barone, Pimlott anchored the triangle in the middle third of the park and was a very solid protective layer in front of the back four. Pimlott is slated to start for the Rouge and Gold.
Perkins, finishing his first year in East Lansing, made 15 appearances for the Spartans last year, starting in six of those. Many came in the absence of Connor Corrigan, the left back who famously assisted Ryan Sierakowski's second goal against James Madison in last year's Elite Eight victory.
Perkins is quite a versatile player, quickly adapting to either right or left back, and who I believe could even succeed playing higher up the pitch in more of an outside midfielder or winger role. It may be unexpected to see him featured as much for DCFC as Pimlott will, but don't be surprised if he gets a solid amount of playing time this summer.
Morse, who will begin his redshirt-sophomore campaign for MSU in August, got the nod between the sticks in the first spring game this year, the first time we saw a Spartan squad not featuring Jimmy Hague in net for a little while.
Morse looked comfortable, though he didn't have much to do, and was very vocal throughout the match. He will most likely be sitting behind Detroit City starting goalkeeper Nate Steinwascher for most of the NPSL season.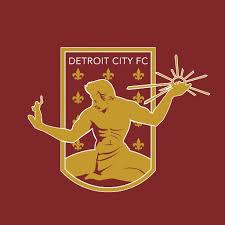 In addition to sharing some of their players, Detroit City and MSU will share a match, playing each other in a preseason friendly at The Corner Ballpark on Apr. 20. Who the shared players will play for on that day is yet to be seen, but one thing that's sure is those three will learn some things about their new teammates, either by playing with them or against them.