Warning Track – 4/10/19 – Winning Ways
Hang on for a minute...we're trying to find some more stories you might like.
The crew heads into this week's episode with newfound energy after the Spartans won their fourth game in the last six on Tuesday night over Notre Dame. Luke Sloan, Kyle Hatty, and Alex McRae discuss the Spartans' first night game at McLane Stadium, series victory over Indiana State, and last game against the Fighting Irish. The trio then discusses what's gone right during the team's stretch of winning, finishing out the show with a preview of Rutgers and Eastern Michigan.
Follow @WDBMSports for more MSU baseball coverage as the season rolls on.
About the Writer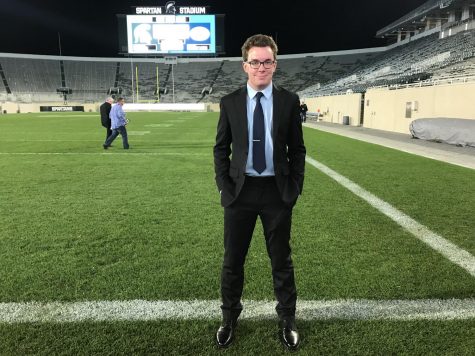 Luke Sloan, Sports Editor
Luke is a sophomore journalism major who currently serves as Sports Editor for Impact 89FM. As Sports Editor, Luke refines the articles our volunteers produce and helps them grow as writers. He also assists with day-to-day functions of the sports team while covering a variety of sports across campus.