No. 23 Spartans find comfort at home, bounce back against inconsistent Illinois
Joe Dandron, Women's Basketball Beat Reporter
January 24, 2019
The Michigan State Spartans women's basketball team has had a roller coaster of a season. To be frank, this year has been a tale of two teams. The Spartans, undefeated at home, were just defeated by Rutgers at The RAC (Rutgers Athletic Center) 76-62 and fell to 3-5 on the road and 13-5 on the year.
This came on the heels of yet another win at home against an AP Top 25 team, where MSU came in as an underdog against No. 9 Maryland and came out with a victory, 77-60.
The win was the Spartans fourth against a nationally ranked opponent, the rest of the Big Ten conference has 19 combined. The Spartans have accounted for nearly a quarter of those victories against ranked opponents.
All four of those victories have come at the Breslin Center, with three of them being wins by double digits.
The Spartans have struggled mightily on the road, including falling to three unranked teams on the road. Not to mention all those losses came in conference play, putting the team in a hole for the Big Ten regular season title. They are four games back from a Rutgers team that is 7-0 in league action.
Albeit the hardest thing to do in college basketball (as I often say) is this: winning on the road. I preach that theme often, and if Michigan State had eked out victories over Ohio State, Northwestern and Indiana, the regular season would have an entirely different complexion.
MSU comes back home Thursday night to play a 9-9 Illinois team that is 1-6 in the Big Ten and has struggled this season to find consistency as a squad. The Illini have a four-point road victory over a then No. 12 Minnesota team, but also fell earlier this year to Sacramento State on the road. The Hornets are now 6-8 this year overall, good for No. 8 in the Big Sky, making the loss especially bad.
But I digress, the best way to get back on track for the Spartans is to get a victory. This can only be done if they can control senior Alex Wittinger, who is averaging 15.9 points and 7.9 rebounds a game.
Along with Wittinger, Brandi Beasley is the only other Illinois player to play and start all 18 games for the team. Beasley is averaging 10.7 points a game, good for second on the team as the Illini look to get back over .500 on the year.
The Spartans are paced by their senior center Jenna Allen, who is leading the team with just under 15 points a game. Allen has had some of the biggest games of her seasonin the biggest moments, going for 20 points and 17 rebounds against Megan Gustafson and Iowa, also putting up a season-high 27 points against then No. 3 Oregon in the upset that will likely dictate MSU's postseason hopes.
MSU is excited to continue seeing junior guard Shay Colley come back from injury, as the Canadian national team member had 28 points in the Northwestern game and hopes to help the team find its rhythm again versus Illinois.
The Spartans hope to stay clean at home after starting the year 10-0 in East Lansing and continue climbing back into the Big Ten conference race as Thursdays game is set for 7 p.m. The matchup can be found on BTN+.
About the Writer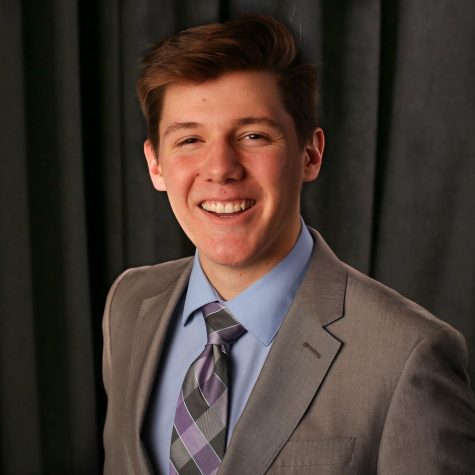 Joe Dandron, Station Manager
Joe is a junior journalism student from Montague, Michigan. Joe serves as the Station Manager for Impact 89FM after spending his sophomore and junior year as Sports Director. Joe covers primarily MSU football, cross country and track and field but fills in covering men's and women's basketball. Joe also broadcasts these sports and has a degree focus in writing, editing, and reporting.  Joe currently works at the Lansing State Journal as a news assistant covering prep sports in the Lansing area and...