Motown Rundown – 5/29/2018 – Welcome
Impact Sports brings you a brand-new podcast looking at all the happenings of Detroit pro sports, the Motown Rundown! Ryan Rabinowitz takes you on a journey through the latest news and views of the Red Wings, Pistons, Lions and Tigers.
About the Writer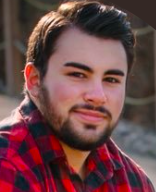 Ryan Rabinowitz, Co-host of the Green & White Report
Ryan is a senior in the Eli Broad College of Business, he co-hosts the Green & White Report and hosts the Motown Rundown podcast. He has also previously covered hockey and baseball for Impact 89FM.