The Green & White Report – 03/03/19 – Update from the podcasts
Podcast: Play in new window | Download
Subscribe: Apple Podcasts | RSS
In this episode of The Green & White Report, Ryan Rabinowitz and Julian Mitchell bring on the "Impact Izzone" podcast crew which includes Kyle Turk, Amanda Poole, Joey Ellis, and the host of the podcast, Julian himself, to give a preview on the upcoming Michigan game at the Breslin on Saturday (4:08).
After some MSU men's basketball talk, Ryan and Julian toss the show to the "Behind the Mask" podcast which includes co-hosts Ryan Collins and John Supan, to give an update on Taro Hirose and his potential to win the Hobey Baker award (31:34).
Finally, Ryan and Julian discuss and analyze the current situation regarding LeBron James and The Los Angeles Lakers in the NBA (43:20).
About the Writer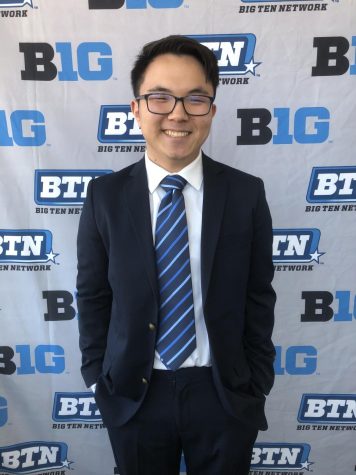 Hikaru Kudo, Sports Broadcast Director
Hikaru Kudo is a sophomore journalism student from Novi, Michigan. Hikaru is the Sports Broadcast Director at Impact 89FM and oversees all aspects of play-by-play, live or recorded, for any athletic event Impact sends staff to. He is also the producer of Impact Sports flagship radio show, The Green & White Report. In addition, he is the co-host of The Chant, an Impact Exclusive featuring sports and music news from the past week. Hikaru covers volleyball, men's and women's basketball, men's and...