The Green & White Report – 03/10/19 – Spartan Pride
Podcast: Play in new window | Download
Subscribe: Apple Podcasts | RSS
In this week's episode of The Green & White Report, Ryan Rabinowitz invites Ryan Collins to fill in for Julian Mitchell, as Mitchell heads back to East Lansing from spring break.
On top of the agenda is MSU men's basketball's sweep of in-state rival Michigan, defeating the Wolverines at the Breslin Center, 75-63 (0:40).
Afterward, Joe Dandon catches up the guys with a college sports update (31:48), before inviting Sam Britten on the show to talk about the Big Ten women's basketball tournament and what the result means for the MSU women's basketball squad (33:51).
Collins then wraps up the MSU hockey season after the Spartans fall short to the Fighting Irish, 1-0 and 2-0 respectively, eliminating MSU from the Big Ten tournament (42:22).
Finally, Carson Hathaway does a quick pro sports update (51:17), before Rabinowitz and Collins end the show talking about the improving Detroit Pistons (52:34).
About the Writer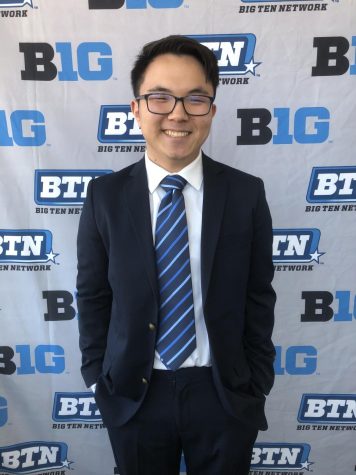 Hikaru Kudo, Sports Broadcast Director
Hikaru Kudo is a sophomore journalism student from Novi, Michigan. Hikaru is the Sports Broadcast Director at Impact 89FM and oversees all aspects of play-by-play, live or recorded, for any athletic event Impact sends staff to. He is also the producer of Impact Sports flagship radio show, The Green & White Report. In addition, he is the co-host of The Chant, an Impact Exclusive featuring sports and music news from the past week. Hikaru covers volleyball, men's and women's basketball, men's and...