Impact Izzone – 11/20/18 – Gauntlet Upcoming
The Impact Izzone crew is back to give their takeaways from MSU's three-game blowout streak as they tune up for the gauntlet upcoming. They touch on MSU recruiting news and even share their early underachievers and overachievers for the team. Then, they preview the Las Vegas Invitational and give their predictions on how the Spartans will do in their difficult stretch of six straight high-major games.
About the Writer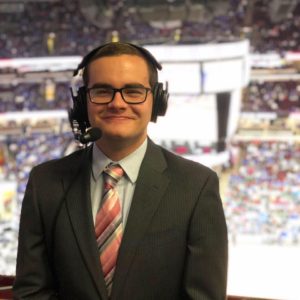 Ryan Cole, Author
Ryan Cole was the Sports Director at Impact 89FM. He was promoted from Assistant Sports Director in December 2016. He graduated with a degree in journalism from Livonia, Michigan. He covered MSU club football in Fall 2015 and was the lead men's basketball reporter for Impact. He co-hosted the MSU men's basketball podcast, Impact Izzone, with Davey Segal. Ryan also interned for Spartan Sports Network.