Motown Rundown – 10/23/2018 – Lions Roar on the Road
Ryan Rabinowitz, Trent Balley, and Ryan Collins kick off the show with some Red Wings talk after the team recently picked up their first win of the season. The crew then discusses the Pistons 2-0 start to their season before recapping the Lions win in Miami over the Dolphins on Sunday. Also, the trio debuts their football picks segment!
Join the show by tweeting @RyanRabinowitz4 using #MotownRundown
About the Writer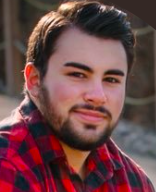 Ryan Rabinowitz, Co-host of the Green & White Report
Ryan is a senior in the Eli Broad College of Business, he co-hosts the Green & White Report and hosts the Motown Rundown podcast. He has also previously covered hockey and baseball for Impact 89FM.