Motown Rundown – 10/9/2018 – Lions Send Green Bay Packing
On this edition of the Motown Rundown, Ryan Rabinowitz, Trent Balley, and Ryan Collins open the show with their initial reactions to the Detroit Red Wings as they opened their season last week. The trio then discusses which former Detroit Tiger currently playing on an MLB playoff team they miss the most. For the grand finale, the three break down the Lions 31-20 win over the Green Bay Packers on Sunday.
Join the show!
Tweet any questions, comments, or suggest ideas for the show @RyanRabinowitz4 using the hashtag #MotownRundown
About the Writer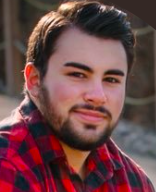 Ryan Rabinowitz, Co-host of the Green & White Report
Ryan is a senior in the Eli Broad College of Business, he co-hosts the Green & White Report and hosts the Motown Rundown podcast. He has also previously covered hockey and baseball for Impact 89FM.