Motown Rundown – 10/2/2018 – We're All In This Together!
In a jam-packed episode, Ryan Rabinowitz welcomes on Tino Abarca, Ryan Collins, and Trent Balley. The crew sends off the Detroit Tigers as their season has now ended, along with some Pistons and Red Wings season preview before breaking down the Lions loss to the Dallas Cowboys.
Stay tuned for a new episode of the Motown Rundown each week!
Submit your thoughts, suggest topics, and join the conversation on Twitter by tweeting @RyanRabinowitz4 using the #MotownRundown.
About the Writer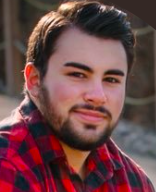 Ryan Rabinowitz, Co-host of the Green & White Report
Ryan is a senior in the Eli Broad College of Business, he co-hosts the Green & White Report and hosts the Motown Rundown podcast. He has also previously covered hockey and baseball for Impact 89FM.