Motown Rundown – 9/28/2018 – Sweet Victory
In the seventh episode of the Motown Rundown, Ryan Rabinowitz recaps the Detroit Lions' first win of the 2018 NFL season over the New England Patriots. Is this Lions team that we saw on Sunday night the real deal, or was this game just a flash in the pan? Rabinowitz also pays respects to Detroit Tiger, Victor Martinez, who played in the final game of his career on Saturday night at Comerica Park.
About the Writer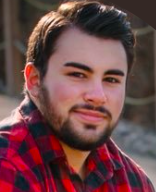 Ryan Rabinowitz, Co-host of the Green & White Report
Ryan is a senior in the Eli Broad College of Business, he co-hosts the Green & White Report and hosts the Motown Rundown podcast. He has also previously covered hockey and baseball for Impact 89FM.