In the Ocean | Swan Lingo feat. Craft Spells
As the last single released from Swan Lingo's new album, Wonder What, "In the Ocean" is the perfect collaboration to introduce the artist's developing sound. On the track, the rapper/singer's ambient lo-fi hip-hop is greeted by the sparkly dream pop of Craft Spells.
What makes the tune so infectious is the way it combines the drifting ambiance that Lingo is known for with a rapid underlying beat of layered synths. Lingo's relaxed vocals float over top this dancy core, mimicking the idea of floating on the surface of the ocean. We get a moment to sink further into the sound when the vocals of Craft Spells' Justin Vallesteros vocals dive into the mix. "In the Ocean" merges cycling lyrics and melodies with deep, thick synths to create an all-encompassing atmosphere for the listener, similar to the sensation of being submerged in water. And with this song, I think we would all be okay with drowning a little.
If you want to explore his world deeper, the rest of Swan Lingo's debut full-length album is out now.
About the Writer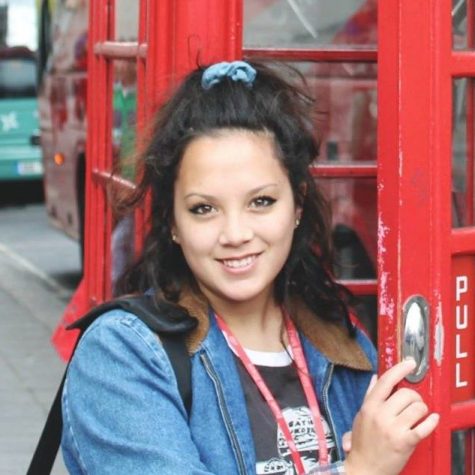 Sarah Beltran
Sarah is a senior majoring in Music Education at MSU. She works as Entertainment Editor for the Impact's Entertainment Team, writing and editing music and art content for the website. In her spare time, she likes to sit and stare at trees and think about how many little bugs have made a life for themselves there.