S5E11: What's Happening to MSU Basketball?
Podcast: Play in new window | Download
Subscribe: Apple Podcasts | RSS
According to the MSU fan base, the sky is falling around the Breslin Center. Ryan Cole and Davey Segal break down just what has gone wrong in the last two weeks for Spartan basketball, compounded by a home loss to Michigan. They look at the positives and negatives–but mostly negatives–from the rivalry defeat before moving on to Indiana and Illinois.
About the Writer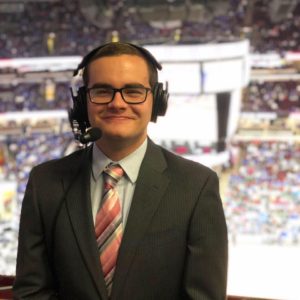 Ryan Cole, Author
Ryan Cole was the Sports Director at Impact 89FM. He was promoted from Assistant Sports Director in December 2016. He graduated with a degree in journalism from Livonia, Michigan. He covered MSU club football in Fall 2015 and was the lead men's basketball reporter for Impact. He co-hosted the MSU men's basketball podcast, Impact Izzone, with Davey Segal. Ryan also interned for Spartan Sports Network.